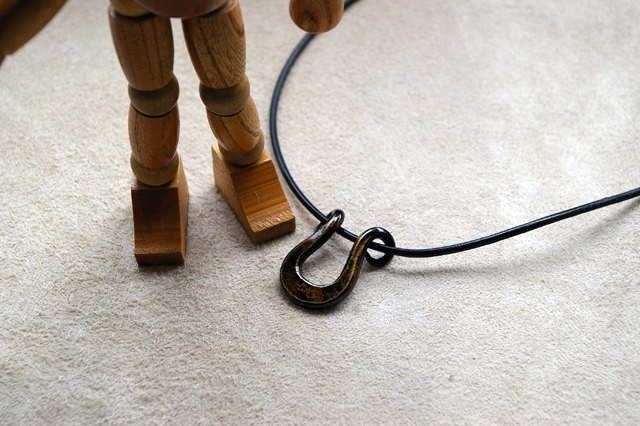 Bring happiness to your life with our new horseshoe necklace! Hand crafted in Japan, this necklace with its horseshoe shaped charm is a symbol of luck and happiness.
Different cultures have different beliefs about the horseshoe, all of which associate with luck. In Japan, the shape of the horseshoe is a symbol for road safety; it is also believed that the horse will attract luck in the form of money.
This horseshoe necklace is made of iron and finished with a layer of lacquer to give it a shiny look. The theme of this piece is purity; the front of the horseshoe charm has a beautiful amber colored burnt like design, which makes it a one of a kind style. Perfect for accentuating your outfit or to give as a present for that special someone, this iron pendant is now available in our online store! Buy it now to bring happiness to your everyday life.

If the eBay link is dead and you have questions about the item, please contact me HERE.
This is JAPAN Style!