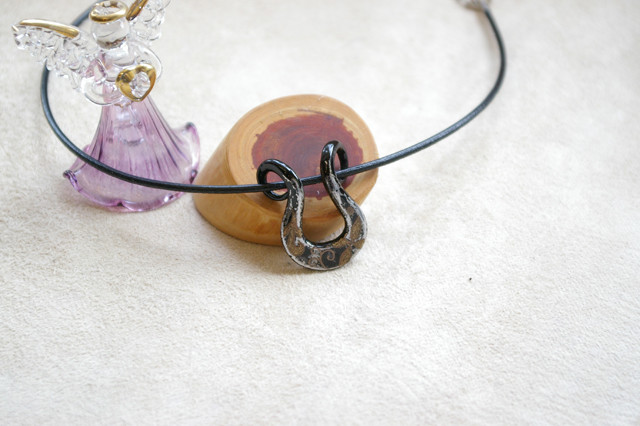 Bring happiness to your life with our new horseshoe necklace! Hand crafted in Japan, this necklace with its horseshoe shaped charm is a symbol of luck and happiness. Different cultures have different beliefs about the horseshoe, all of which associate with luck.
In Japan, the shape of the horseshoe is a symbol for road safety; it is also believed that the horse will attract luck in the form of money.
This iron horseshoe necklace has detailed outlines of lilies, drawn with a light shade of brown. This necklace would go with any outfit because of its simple design. The light brown color of the unique design complements the black iron background, along with the black leather string.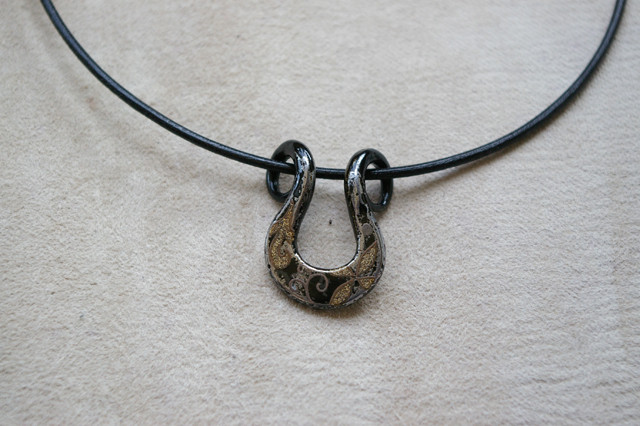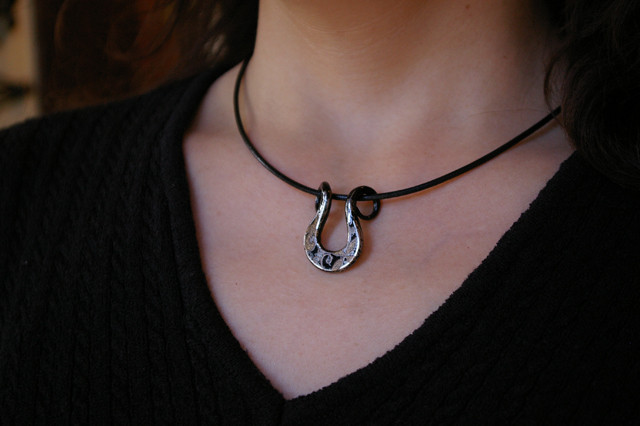 This charm may be the perfect gift to wish someone special luck and happiness! Please visit our online store to look at this product and many more!

If the eBay link is dead and you have questions about the item, please contact me HERE.
This is JAPAN Style!