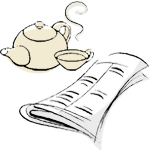 — ABOUT  Wasabi Stories… —
Today's story-teller is Hiroshi Gondo, former pro baseball player and manager of some of the most popular pro-baseball teams, who was mentioned in the previous story.
The topic of the story is 'stopwatch.'
Gondo thinks that stopwatch, which ticks the time accurately, keeps us active.
The main job of being a manager is to bring back players on the right track when they wander. Even they are pro baseball players, sometimes they get led into soft options.
Stopwatch was very useful for him to accomplish his role as a manager in this matter.
He introduces the 50-meter run as the basic of his training method.
50-meter run trains players' instantaneous force and all other necessary things.
When he starts training a new player, he first times the player in the 50-meter run. He says that they get serious about running when they hear the clicking sound of a stopwatch.
The first day's pass mark is up to 0.3 seconds of the best time. Then they will have to do the run 15 times if they run right after stepping on the mound, and they have to do the run 30 times if the second day is a holiday. They have to keep doing it till they clear the pass mark. That is Gondo's training style.
The main subject is the reason why he persists on timing the run.
He says, "The players do not mind hard training. They do mind a manager who is soft on the veterans and not on the rookies, who gives unfair treatment. I keenly sensed those things in the first 8 years I spent as a manager of a farm team."
Surely time is 'fair' to everyone.
The NIKKEI 12/2/2009 by Hiroshi Gondo (manager of Yokohama BayStars)

You should follow me on Twitter.