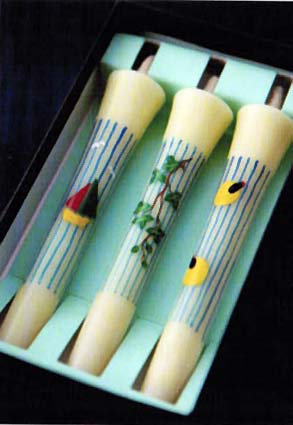 This is a Japanese traditional handmade candle stick 3 pieces set.
The picture of the yacht and firefly is drawn on this candle.
* Not included candle stand.
So cute!!!

This is JAPAN Style!

If the eBay link is dead and you have questions about the item, please contact me here.

You should follow me on Twitter.