Tadahiro Uesugi is a Japanese illustrator who won the Annie Award in the art category for the 3D stop-motion animated film, "Coraline", for which he worked as a concept artist. He has been highly praised for his breathtaking works in the world. I would like to share some of his beautiful works here today.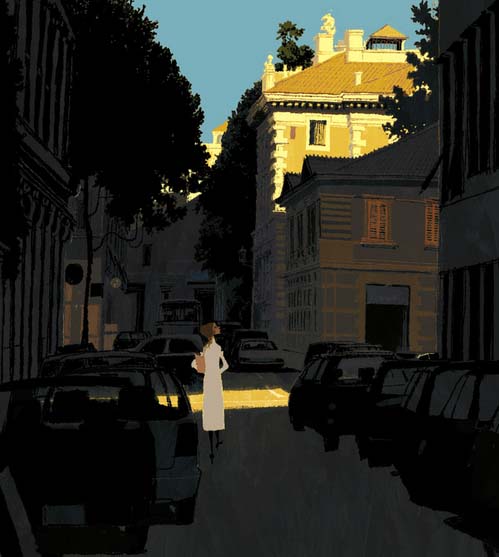 Source: http://www10.big.or.jp/
Enrico Casarosa, a pixar illustrator and the director of the animated short film "La Luna", gives credit to him and says, "I got carried away when I saw his works. His use of light effects and, above all, his hold compositions are brilliant."
"His design in "Coraline" well reflects his delicate technique. For instance, his screen with only one tree is a beauty."
Uesugi has set out a variety of illustrations for women's magazines, publicity, CD jackets, etc. Many of you may have already come across his works and recognize some of them. His illustrations are uniquely characterized by his use of elegant lines.
His works are highly regarded for his method to restructure and realize the 3D world with his design perspective into illustrations.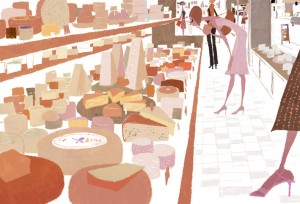 Source: http://www10.big.or.jp/
Uesugi comments that he has his appetite to draw his images which appear in his dreams. He exerts himself to polish his technique in order to realize his desire. The illustration is to brush up his technique to express his mind. That is the illustration for Uesugi.
For more Uesugi's illustrations;
http://www10.big.or.jp/~tuesugi/illustration/p4.html
Source:
http://matome.naver.jp/odai/2135849104255279901
http://www.newsweekjapan.jp/newsroom/2010/03/post-23.php