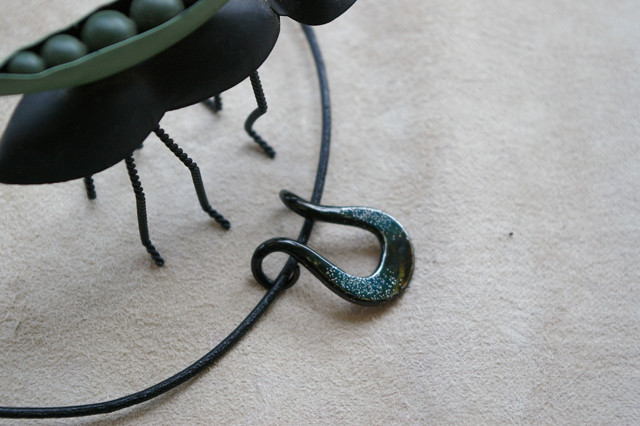 Bring happiness to your life with our new horseshoe necklace! Hand crafted in Japan, this necklace with its horseshoe shaped charm is a symbol of luck and happiness. Different cultures have different beliefs about the horseshoe, all of which associate with luck. In Japan, the shape of the horseshoe is a symbol for road safety; it is also believed that the horse will attract luck in the form of money.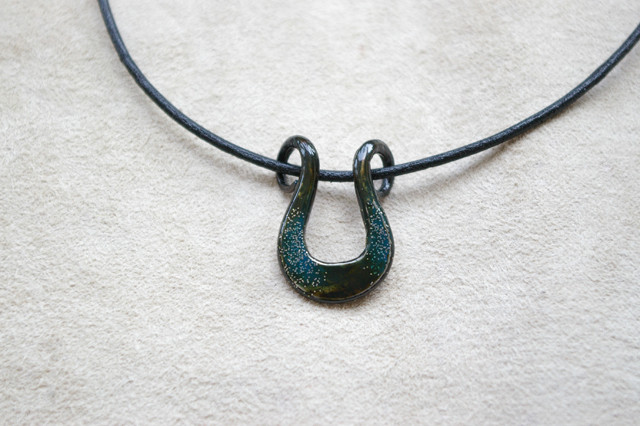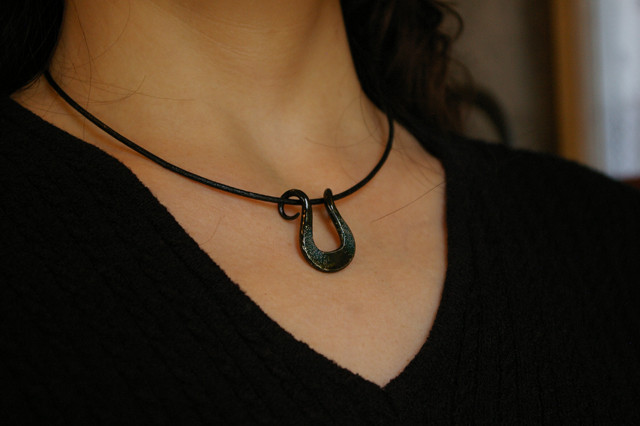 This horseshoe necklace is made with iron and finished with lacquer for a sleek finish. The pendant is blue to represent the night sky, and on the sides of the horseshoe are minuscule white and blue dots that represent the stars at night. The night sky with the millions of stars, the resulting picture symbolizes the Milky Way galaxy. This design is popular in this iron collection because of its unique color use.
Please take a look at this and many of our other unique pendants in our online store!

If the eBay link is dead and you have questions about the item, please contact me HERE.
This is JAPAN Style!