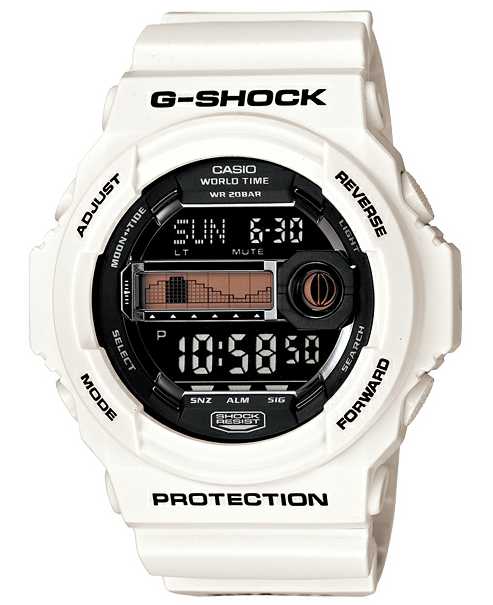 CASIO continues to surprise us with their new G-SHOCK products. Some of you may have already experienced the G-SHOCK.
The G-SHOCK is known for its sturdy structure as well as its design, which incorporates fashion, music, art and many other medias to create limited edition goods. This time G-SHOCK has collaborated with a Hawaiian brand called 'In4mation'.
This G-SHOCK still has its sturdy body, but now it comes with a tide graph. The logo of In4mation is printed on the back of the watch.
The watch also comes in an original box made especially for this collaboration, a perfect good for those In4mation manias.
This special collaboration G-SHOCK is available now in our ebay store. Please take a look if you have the time.
This time we are selling this in an auction manner, starting with a price of one dollar! This may be a great chance to get the watch at an affordable price!
Don't miss out on this amazing opportunity!

If the eBay link is dead and you have questions about the item, please contact me HERE.
This is JAPAN Style!