Some may say that carb + carb food is so wrong especially from the viewpoint of nutritional balance.  But I realised that noodle + rice can be an amazing combination in some cases.  Ah, you are sceptical, aren't you?  Have a look at this article, and you may change your view!
Ok, So here are what we used for our "noodle on sushi" experiment!!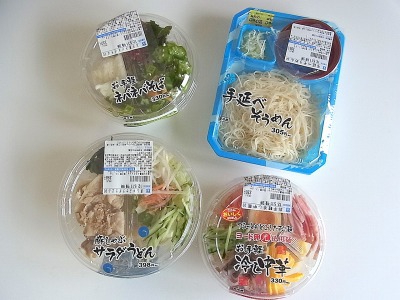 All of them are typical cold noodles, available during summer in Japan.
When you say sushi, you would expect to see just like what sushi chef prepares almost effortlessly, but bear in mind that it requires a few years of hard training.  And, of course, there is no such word like 'Sushi Chef' in my CV, so I'm going to choose easy option; chirashi-zushi style!
Experiment #1: Cold soba with grated yam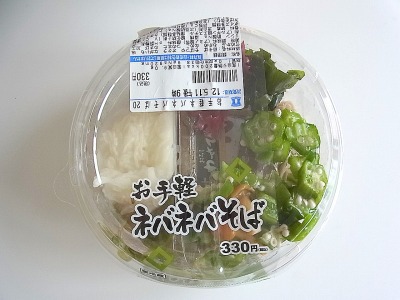 …turns out like this!
Well, typically, combination of rice and sticky grated yam works very well, so with no doubt, it tasted brilliant!  Also, cold soba soup matches rice and noodle very well, too.  Tasted refreshing and nice, too 😀
Experiment #2: Cold salad udon with boiled pork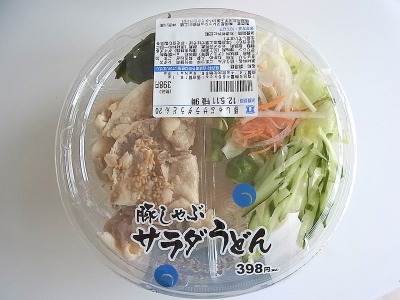 I'm already feeling that this will be yammy 🙂 !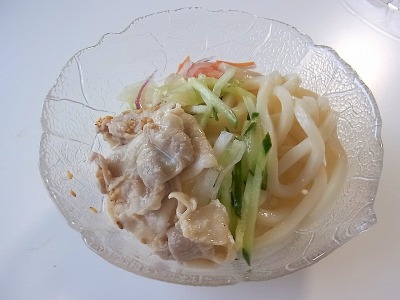 This is good!  Nice flavour of sesame sauce and pork + udon will be popular among young boys, I bet!  Maybe best after sports activity??
Experiment #3: Cold ramen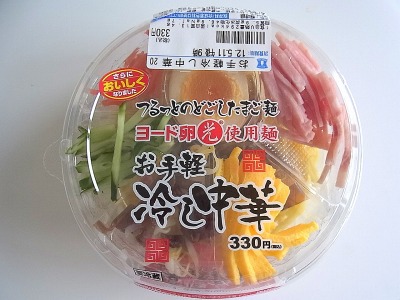 Ah, can't wait to try this!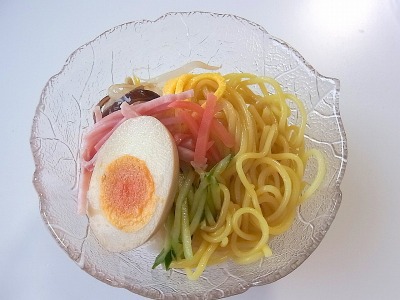 Well, this is not too bad, but you have to be very careful when you add soup…  Needless to say, sushi rice has slightly vinegar taste, and this soup is also sour, so this combination may make your food extra sour!  But this is my fault.  If you can be extra careful, this can be something very enjoyable!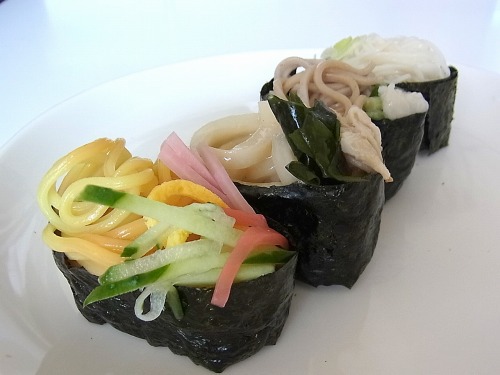 So, I personally think that noodle on rice is acceptable.  Yes, no problem at all!
(Maybe not from the viewpoint of nutritional balance though)
What do you think?
I'm looking forward to hearing your idea 😀
Source: Daily Portal Z
This is JAPAN Style!