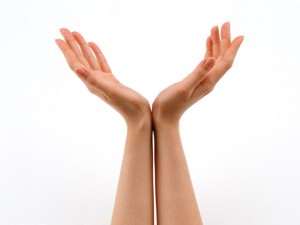 This is a weekly headline round-up of the posts titled [Japan after Quake] on our Facebook page.
[Jul.18] Tsunami guidebook used by Iwate school. It actually helped guide all 3000 students to safety.
http://sankei.jp.msn.com/life/photos/110715/edc11071508160000-p1.htm
Many other schools and organizations show their interest. The guide book can be downloaded from the website, too.
[Jul.19] Sendai Kirin Beer factory resumes production in Sep. & 3 kinds of beer will be shipped to market in Nov.
http://news.walkerplus.com/2011/0719/9/
According to the article, Kirin is going to produce three products as below.
1) Beer using hops grown in Iwate pref.
2) Chuhai (shochu w/soda water) using apples grown in Tohoku.
3) Wine using grapes grown in Fukushima pref
[Jul.20] Repair fund for musical instruments damaged in tsunami – founded by musician Ryuichi Sakamoto & others
http://www.jiji.com/jc/eqa?g=eqa&k=2011072000709
"We want to make children happy through music!" They help not only to repair damaged musical instruments, but also to purchase new ones.
[Jul.21] Japan pays tribute to tsunami victims and survivors – World Soccer news.
http://sports.yahoo.com/soccer/news?slug=ro-rogers_japan_win_pay_tribute_tsunami_071711
World Cup hero Homare Sawa paid a moving and emotional tribute to the victims and survivors of the Japan tsunami and dedicated her team's incredible tournament triumph to them.
[Jul.22] Sendai Anpanman Children's Museum & Mall opens after three month delay.
http://www.kahoku.co.jp/news/2011/07/20110722t15035.htm
I hope Anpanman will cheer up children in disaster stricken areas.
[Jul.23] Fukushima pref makes a basic radiation info guidebook for parents & children.
http://sankei.jp.msn.com/life/news/110722/trd11072214240032-n1.htm
A4 / 4 page guidebook was made, because children's summer break began and they spend time outside more than usual. Four variations were made – for pre-school children, elementary school, junior-high, and senior-high.
[Jul.24] 49 junior high students join Peace Boat and visit Sri Lanka, hit by Tsunami in 2004.
http://sankei.jp.msn.com/life/news/110724/trd11072412450006-n1.htm
These students are from junior high schools in Fukushima. One girl says that she wants to share her feelings and thoughts of the sad experience.
This is JAPAN Style!