Today's feature is a mouse pad, "BOARD BOY".  
– no battery!
– ecofriendly product which does not use paper or ink.
– can be used as a mouse pad and a memo board in a variety of occasions.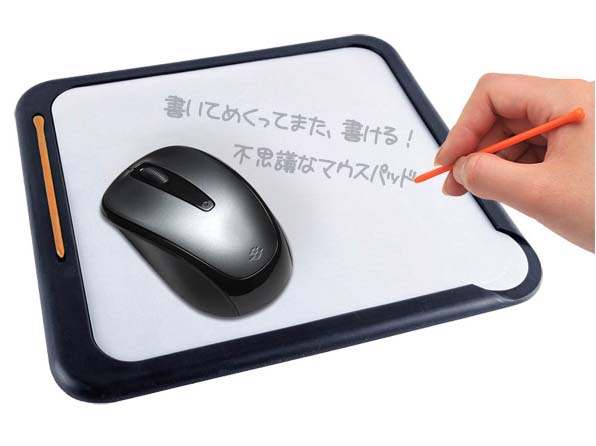 This product is the one which can help you organize your desk work better. While working, even though less paper is used nowadays, you still need to take memos and your desk can be full of pieces of paper… But with BOARD BOY, you need only a space for it with a special pen attached to the board. The size is 22cm x 24cm and it weighs 300g.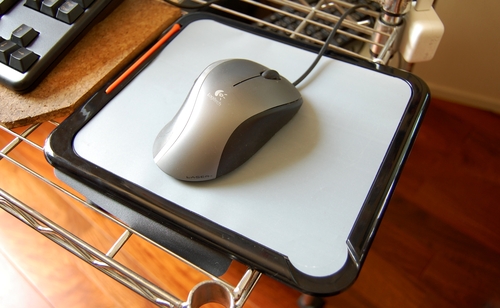 You only need to flip the sheet to erase what is written and can write down again and again.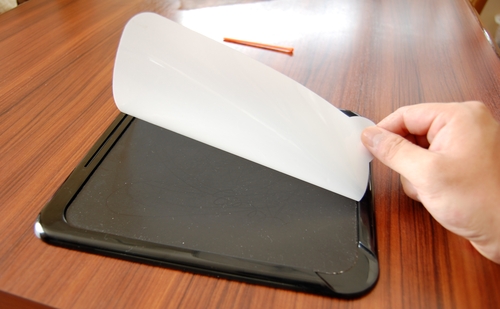 The mouse pad is versatile so you can use it in various ways not only in your work hours but also as a tool to communicate with your colleagues in your office or with your family!  😛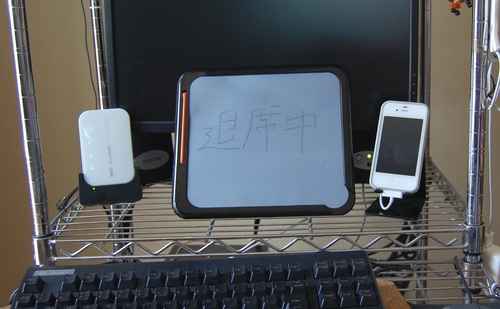 Source: sirobako.com
This is JAPAN Style!