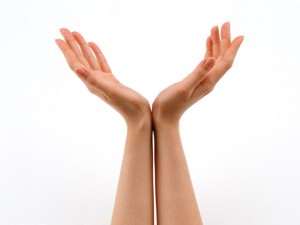 This is a weekly headline round-up of the posts titled [Japan after Quake] on our Facebook page.
[Jun. 20] To encourage recovery, gov't. makes highway charges free for the victims and for trucks carrying relief supplies.
On the first day of this new attempt, it took time for verification at exits and traffic was backed up.
[Jun. 21] Nuclear evacuees get paid 100,000 yen (US$1,248)/month for mental anguish damages.
http://www.sanin-chuo.co.jp/newspack/modules/news/article.php?storyid=1109990009
This amount will be applied for six months from the accident.
[Jun. 22] Diastrophism causes tons of hot spring water to seep from ground in residential area in Iwaki, Fukushima.
http://mytown.asahi.com/fukushima/news.php?k_id=07000001106150005
If the hot spring seepage is perpetual, maybe they can start "onsen" business. But nobody knows when it will dry up… What's more, they have to worry about land subsidence and odor from sulfur. Very serious problem.
[Jun. 23] M6.7 quake strikes northeast Japan this morning. No tsunami or damage reported.
http://www.tv-asahi.co.jp/ann/news/web/html/210623011.html
While Tohoku bullet train stopped just for a while, no significant damage reported. But we still have to be very careful…
[Jun. 24] In place of human crew, Japanese robot "Quince" assigned to work within plant.
http://www.tokyo-np.co.jp/s/article/2011062401000395.html
Quince can run even over bumps and steps. He goes down the stairs in the nuclear plant to set a device for measuring water pressure.
[Jun. 25] To activate economy, Tokyo citizens provided w/Tohoku travel incentives. ¥3,000 (US$37)/person.
http://sankei.jp.msn.com/life/news/110624/trd11062415480023-n1.htm
50,000 night worth of budget is estimated in all. This measure will help to relief financial damages caused by harmful rumours or misinformation.
[Jun. 26] Soul of Tohoku: Project to restore the culinary culture of Tohoku & create a new future.
http://www.soulofjapan.org/english/
"What can cooks do under such tough circumstances?"  39 chefs from throughout Japan come together to champion Tohoku cuisine!
This is JAPAN Style!