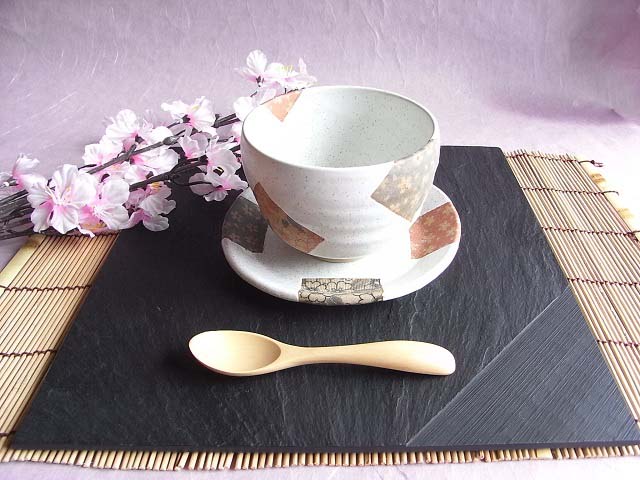 There is an area called 'Ogatsu' in Ishinomaki city, Miyagi pref., and the area is famous for traditional craft, 'Ogatsu ink stone', which has a 600-year history.
The product I am going to introduce this time is a modern plate using local slate of Ogatsu. Texture and color are similar to what ink stone has. This item is so stylish and I strongly recommend you this!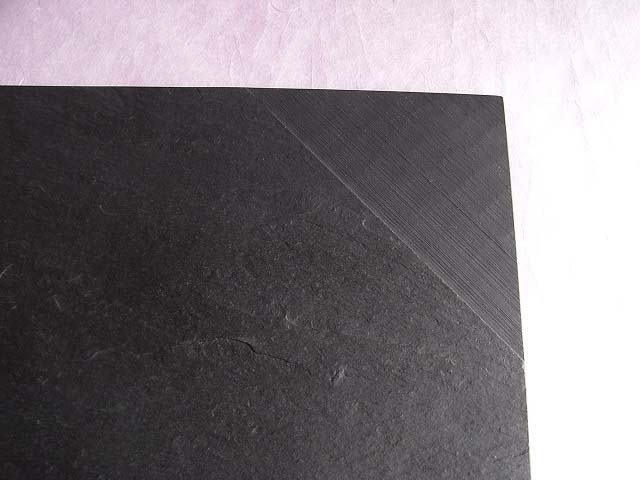 What is slate?
This particular slate taken in Ogatsu area of Ishinomaki city, Miyagi pref is black slate, and is generally used for monuments, titles and ink stone in Japan. The black slate is included in the strata of 2-3 billion year-old, and has beautiful luster/ uniform particle with a good resistance to compression and bending as well as a low absorption rate. It is also highly durable and resistant to chemical action.
The black slate (Ogatsu stone) is "jet black", which reminds us of soft black hair. This color helps show food on the plate off to its best advantage and gives your dinner table a luxury look. Suitable for serving main dish such as pasta and meat dish for guests! Of course, it can be used for many types of dishes including salad, pasta, snacks and desert. It is not only recommended for a home use, but in restaurants and hotels, too. Unique Asian taste of this plate will certainly change the atmosphere of your dining room!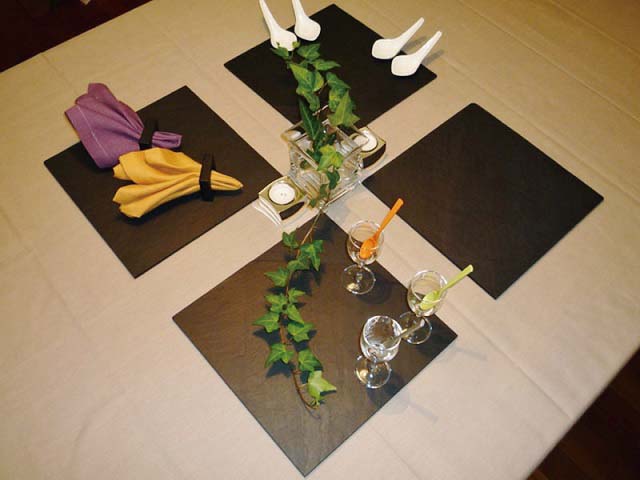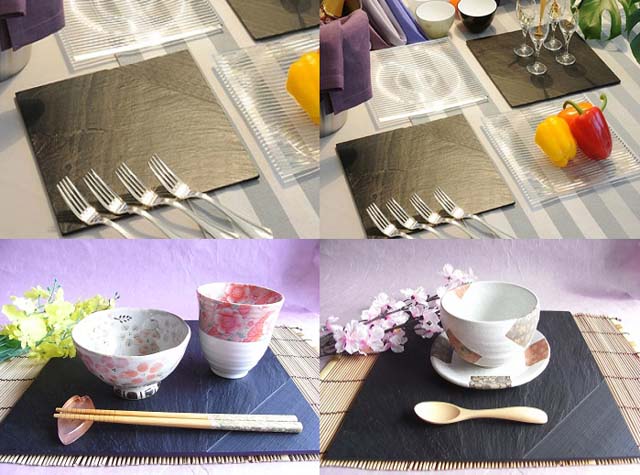 How to create stone plate using Ogatsu slate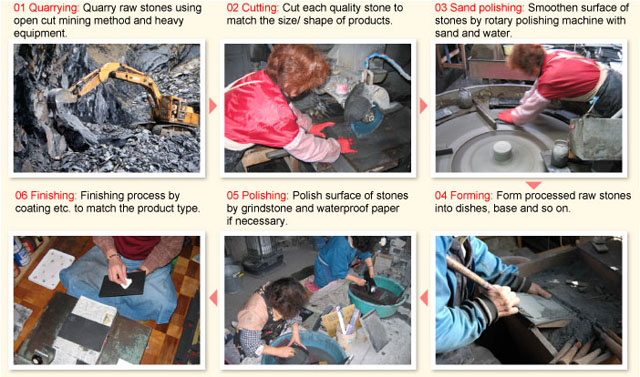 To readers…
This magnificent plate is produced in Ishinomaki City, Miyagi pref, where is one of the area most severely hit by the Great East Japan Earthquake on 11 March 2011. Ogatsu area is eastern part of Ishinomaki city, and this area was hit by tsunami as high as 22m (equivalent to ceiling level of the 2nd floor), which brought catastrophic damages to the town. No single house was left in the area after the tsunami, and nothing looks the same with before now. However, there are many shops and craftsmen trying so hard to protect their local tradition believing that keep moving forward is the only thing the survived ones can do.
Please look at this beautiful plates and mores in our online store!

If the eBay link is dead and you have questions about the item, please contact me HERE.
This is JAPAN Style!