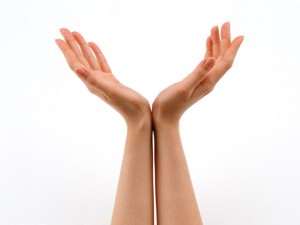 This is a weekly headline round-up of the posts titled [Japan after Quake] on our Facebook page.
[Apr. 2] Students affected by the 3.11 enjoy 2-week, all expense-paid scholarship to study abroad.
http://www.theguardian.pe.ca/Arts/Cultural-activities/2012-04-02/article-2945058/To-live-and-learn/1
Young Japanese students affected by the March 11, 2011 earthquake in Japan enjoy a two-week, all expense-paid scholarship to Study Abroad Canada and other language schools across the country.
[Apr. 3] Eco-enthusiasts clear debris by hand.
http://www.tokyotimes.co.jp/2012/japans-eco-enthusiasts-clear-debris-by-hand/
Working the land with bear hands is better than using heavy machinery, explains Tsubasa Iwabuchi, of Tohoku University, who is responsible for the "Green Renaissance Project".
[Apr. 4] Pixar auction: An animated effort for Japan's tsunami recovery
http://herocomplex.latimes.com/2012/04/03/pixar-auction-an-animated-effort-for-japans-tsunami-recovery/
Some of the top artists at Pixar Animation Studios have donated artwork and memorabilia to an EBay auction that will benefit victims of the Fukushima earthquake and tsunami.
[Apr. 5]  Cherry Blossom Symbolizes Japan's Rebirth After Tsunami  
http://www.voanews.com/english/news/usa/arts/After-Tsunami-Cherry-Blossom-Signals-Japans-Rebirth–145969175.html
A new film by British filmmaker Lucy Walker documents the powerful earthquake and tsunami that ravaged Japan's northeastern coast a year ago.
[Apr. 6] Japan throws off year of crisis as cherries bloom
http://www.asiaone.com/News/AsiaOne%2BNews/Asia/Story/A1Story20120406-338064.html
Last year, the mood was muted and many cherry celebrations were cancelled after the March 11 earthquake and tsunami which killed nearly 19,000 people.  But this year, thousands are kicking back under the blossoming trees and raising a glass to the future – the often raucous get-togethers involve plentiful beer and sake.
[Apr. 7] Relocation threatens to scatter, destroy bonds of tsunami-hit community
 http://mainichi.jp/english/english/newsselect/news/20120407p2a00m0na012000c.html
"If we leave Nagahora, we'll have no friends," the 76-year-old husband says. "I want to die in Nagahora, where I know everyone's face."
This is JAPAN Style!