Let me introduce a blog post from my favorite Japanese entertainment blog as usual.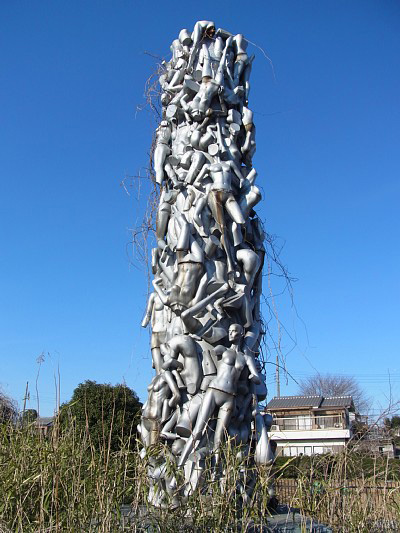 It is Saitama city, Saitama Prefecture near Tokyo.
The blogger saw a cylindrical object made of collected mannequins.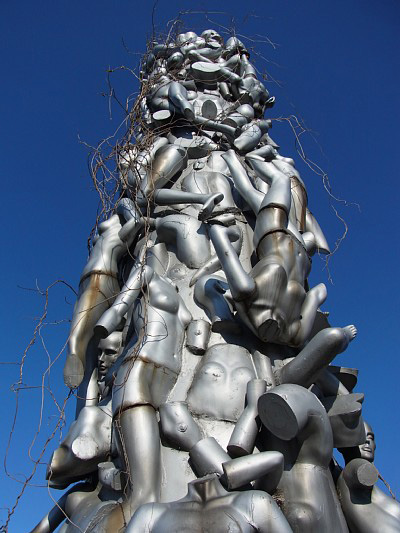 Withered ivy was tangling around the object.
Perhaps it was not cared well.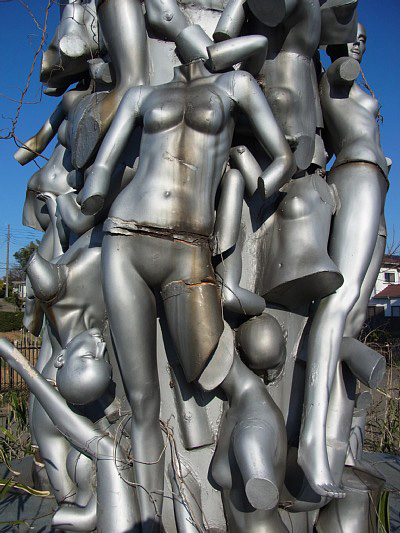 Children could exposed to trauma if they see it.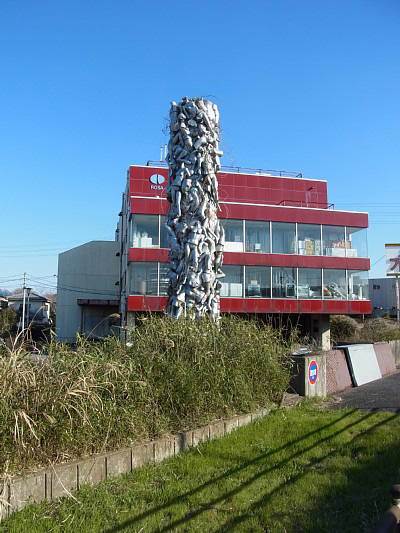 It is an object decorated in front of the storage of a display company.
It is a stunning object but it has an artistic sense.
I think it gives a different atmosphere if it is floodlit and you can enjoy it. However, nobody would see it because it is in the middle of a field…
Source: Daily Portal Z
This is JAPAN Style!