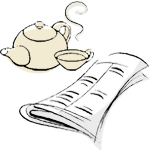 — ABOUT  Wasabi Stories… —
"Start Your Work Early in the Morning"
Today's story teller is a neuroscientist, [W:Ryuta Kawashima].
He is a central figure of the boom of "Brain Training" series games for the Nintendo DS, and very popular person in Japan.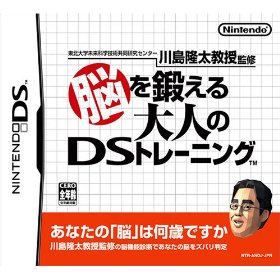 "I want to transplant my brain into a computer" Having such idea since he was 14 years old, he decided to study about brain, and 16 yeas later, he graduated with an MD at the school of medicine.
When he ran against a wall during his studying life, he met this thesis that strongly shocked him.
That was a Swedish neuroscientist, Per Roland's thesis.
Kawashima thought "Professor Roland is walking much ahead of me." "He is trying to stand at his goal abruptly."
Being impressed, Kawashima immediately wrote a letter to him saying "I would like to study under you" and he got response "Yes".
Since 1991 to 1993, Kawashima studied under Per Roland. The two years ware really fulfilled time to him.
Kawashima told
"Professor admonished me 'You can study or work to improve your self only in the morning. Start your work early in the morning.' Actually, Professor himself came to the office at 6 in the morning, and I came in next. I never had such fulfilled two years. I am still a morning person and use 2 to 3 hours in the morning to develop an idea or read thesis."
He concluded the article with his thought that although it would hardly realize to implant his brain to a computer while he is alive, just like he learned from Per Roland, he wishes that the next generation scientists go toward a "far away goal" by making himself a steppingstone.
The NIKKEI Jul/16/2009 by Ryuta Kawashima (neuroscientist)
You should follow me on Twitter HERE.