Last weekend, a new [W:Jidaigeki] drama film was released in Japan.
It's titled "Hana no Ato" staring Keiko Kitagawa, Shutaro Miyano, Ichikawa Kamejiro.
Set in the Edo period (1600-1867), the story centers on the heroine Ito, who has a great skill of sward.
One day she falls in love with a swordman Magoshiro who she swordplayed with but they both have arranged fiance/fiancee, so she disconnects herself from him.
A few months later, she hears the news saying Magoshiro committed suicide.
Finding out the truth behind his death, she goes to inflict vengeance.
"Hana no Ato" trailer.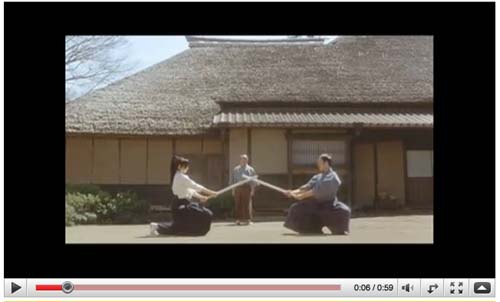 The film is adaptation of the novel with the same name written by [W:Shuhei Fujisawa], who is the author of "The Twilight Samurai".
This is JAPAN Style!
You should follow me on Twitter HERE.