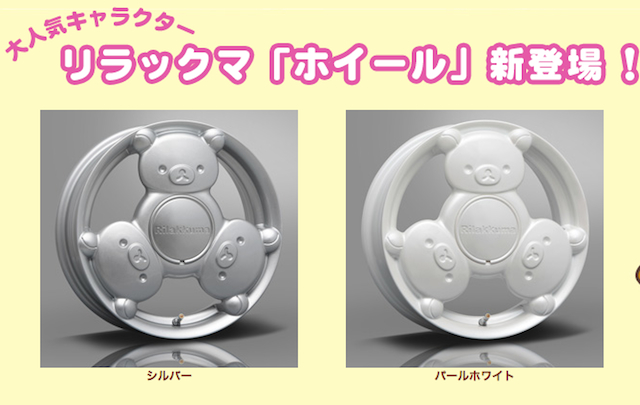 Look at these kawaii Rilakkuma custom rims! There are many impressive car wheel rim designs, but cute ones like this are rare, aren't they? Three Rilakkuma faces are arranged in a radial pattern which provides plenty of strength and cuteness too!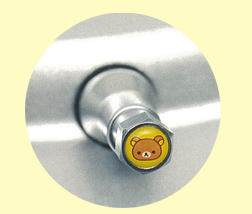 Notice the tiny Rilakkuma face on the valve stem caps!
Color: Pearl white / Silver
Size: 14inch / 15inch (for Japanese "kei" vehicles)
Price: 14inch= ¥15,000 (app. US$148) +tax / 15inch=¥17,000(app. US$167) +tax
Will be released in April.
According to the company (M.L.J. Inc.) who produce this kawaii wheels, the process of getting these from concept to production has taken about one year, with trial, error and refinement along the way. These are not only cute, but also must be dependable and practical!!
Source: Netlab
Author: Junko
This is JAPAN Style!