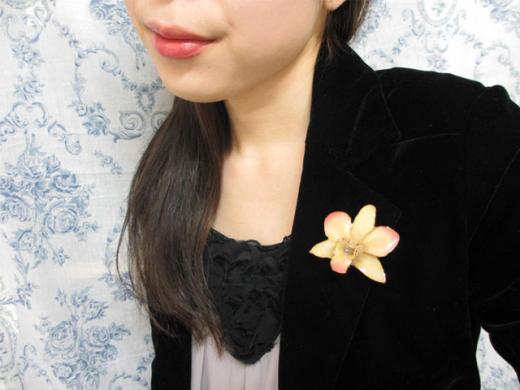 Glass coating applied to the fresh flowers such as orchids, edged with 24k gold plate. The softly colored brooch would be elegant with your plain stole or scarf.
MATERIAL:
Body: Fresh flower (orchid), glass with resin, 24k gold plating
Please look at this cute brooch and others in our online store under the Fresh Flower category!

If the eBay link is dead and you have questions about the item, please contact me HERE.
This is JAPAN Style!