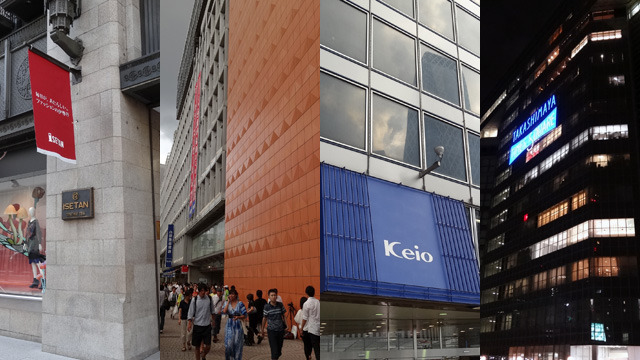 One day, the writer of this article found a comment on twitter like this:
There is one way how to lose weight. Going out to Shinjuku or Ginza in Tokyo without having little money and walking around all the floor of all the department store in those areas, would be fairly long distance walk without fatigue, with feeling the cool air and having fun. It's a very effective diet.
"Without having little money" is important by the way because if you have enough money, you may unintentionally spend your money.
Umm… that's right. It seems the ideal way of diet.
So, let's count how many steps we would take in each department store!
This time, I would introduce his report through his article.
First, the writer visited the person who suggested this theory on Twitter.
The person is Mr. Hideaki Shirata, an associate professor of Hosei University.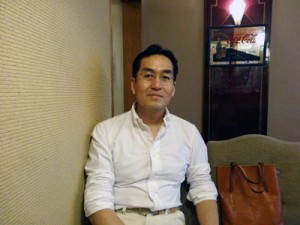 This is Mr. Hideaki Shirata who suggested the theory.
Mr. Shirata originally likes to see some suits, he often goes around department store like Isetan or Takashimaya department store in Shinjuku to see them.
His theory is based on his experience that he got a feeling of comfortable fatigue by walking around the department stores.
Without doubt, it's too hot to walk in our own neighborhood, especially in summer.
The good point of department store diet is:
1. Cool
2. Clean restrooms anywhere
3. You can enjoy various view because the staff often changes the layout.
4. You can sit down anytime when you get tired.
This is the rule to go around the each floor.
Go to the top floor by elevator first, then go down to the ground one by one. If you find any items you want to see on the way, you can see them as much as you like. You can use escalator anytime you want.
People may say it is window-shopping, but it is the department store diet.
You must not forget that you don't go to the food floor, because you will be hungry.
The writer  and Mr. Shirata headed toward Shinjuku together, then went to Isetan department store first.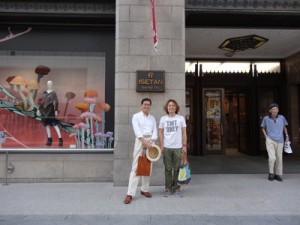 In front of the Isetan department store.
After walking around all the floor of Men's building, the pedometer counted only 98 steps at that time.
"Ummm… It's shorter than we expected."
Then, they went to the main building. Having fun to see the various unique items, they finished walking every floor at Isetan (without women's lingerie section), and it counted 4,932 steps. It' almost 5,000!
They felt  a little fatigued on their foot at that time, but they were not sweating. It was stress-free walking diet for them.
Then, they headed to the next one, "Odakyu department store".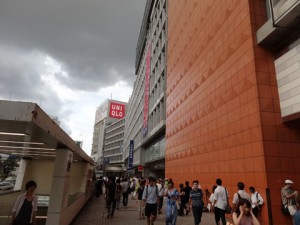 Only the wall is in the frame which means it's a huge store. 
They walked around from 11th floor to the 1st floor (12th, 13th, and 14th floor are the restaurant floors), and the meter counted 4,679 steps.
They thought it will count the biggest number of steps, but it was a little shorter than they expected.
By the way they took 2 hours to finish because they stopped at stationary section for a while.
OK, let's go to the next one.
This is Keio department store, close to Odakyu.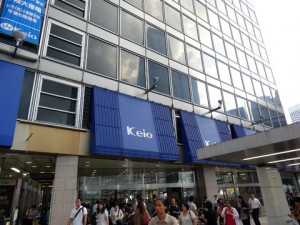 This is Keio department store.
The meter counted only 3014 steps, it was the shortest among the 3 stores they walked.
By the way, there were an event "Great Hokkaido exhibition" held in the store.
There were so many unique and fresh food items such as chocolates, cakes, and fruits.
"It is so attractive….but no! we are going on a diet now!!"
The next one is Takashimaya.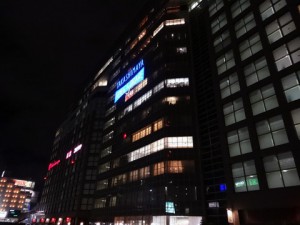 It's already been dark….
Takashimaya was 3,889 steps. They got tired then, so probably they didn't earn the steps walking around intently. Also there were many luxury brand stores in there, so they didn't have the courage to go into without any money.
The last one is "Tokyu Hands". It's not actually the department store, but they tried at the end.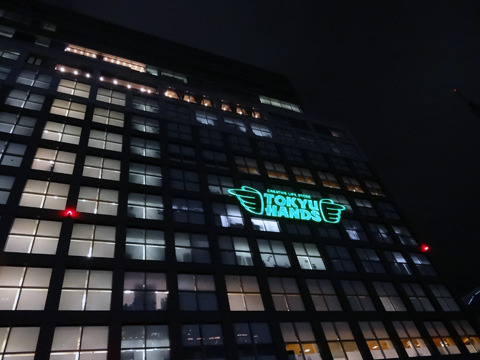 It's very last one.
Surprisingly, it counted 730. There were so many items to see, they almost stopped walking then, so probably it could not earn the number of steps.
Now the department store diet is finished. How many steps and how many kilometers they walked in total? ?
Here is  a graph of number of steps for each department store. From the top, "Takashimaya", "Keio", "Odakyu", and Isetan.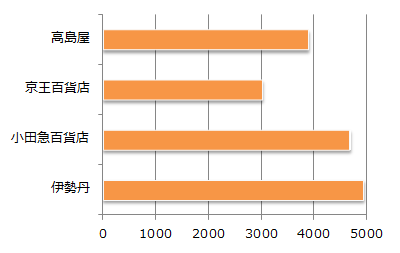 Also they walked between those buildings, so around 1,000 steps can be added to the total step.
If you walk 5,000 steps, it will be about 3.5km.
Based on this, they walked almost 14km on that day!
It has proven that walking around the department store would be very effective diet. Mr. Shirata's theory was true!
I would like to applaud the writer and Mr. Shirata, may be they had sore muscles on their foot on the next day…
Otsukaresamadesita  😉
I would be grateful if you let us know various effective diet.
Source: Daily Portal Z
This is JAPAN Style!