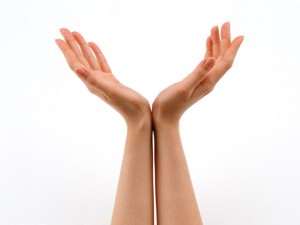 This is a weekly headline round-up of the posts titled [Japan after Quake] on our Facebook page.
[Mar. 19]  Books helping residents of town in Iwate get over tsunami disaster.
http://mdn.mainichi.jp/mdnnews/news/20120319p2g00m0fe100000c.html
For many town residents who lost their loved ones and houses to the huge tsunami triggered by the Great East Japan Earthquake on March 11, 2011, reading a book is a precious respite from daily routines.
[Mar. 20] Foreign volunteers join Japanese in rebuilding tsunami-hit houses in Sendai.
Local residents initially watched foreign volunteers with skepticism. But residents began to become receptive to offers from Japanese and foreign volunteers to reconstruct their houses.
[Mar. 21] Orphaned by tsunami, survivors tell stories of loss.
http://www.browndailyherald.com/news/orphaned-by-tsunami-survivors-tell-stories-of-loss-1.2717907#.T2oVx3hpdXU
Ayaka Ogawa, who goes to school in Japan, presented her experience during the 2011 Japanese earthquake and tsunami. The natural disaster left her without her parents, a sister, grandparents and the house she had lived in for 17 years. "I was left all alone on this planet," she said.
[Mar. 22] Japan's Quake-Hit Northeast Region Has Record Land-Price Gains.
http://www.businessweek.com/news/2012-03-22/japan-s-quake-hit-northeast-region-has-record-land-price-gains
Land prices in Japan's northeastern region that was damaged by the March 11 earthquake and tsunami last year gained the most in 2011 as residents sought to relocate, the land ministry's annual land price report showed.
[Mar. 23] New "Little Charo" anime show puts title pup in Northeast Japan. 
http://www.animenewsnetwork.com/news/2012-03-22/new-little-charo-anime-show-puts-title-pup-in-northeast-japan
The official website for the program is hosted as a part of NHK's "Ashita e" Great Eastern Japan Earthquake aid feature.
[Mar. 24] French musicians to hold jazz charity concert for Fukushima kids.
http://mdn.mainichi.jp/arts/news/20120324p2g00m0et075000c.html
The "Jazz & Love for Fukushima" concert will be performed by a quartet led by French jazz pianist Dominique Fillon, a brother of French Prime Minister Francois Fillon, on April 17 at Billboard Live Tokyo to collect funds for students of a junior high school in Okuma Town, one of the two towns that host the crippled Fukushima Daiichi nuclear power plant.
[Mar. 25] Mariners, A's to visit disaster-struck area before season-opening series
http://www.yomiuri.co.jp/dy/sports/T120324003034.htm
Mariners chief executive officer Howard Lincoln said, "One of the things that I hope this opening series will bring is some small measure of help to all of the victims of the great earthquake and tsunami of last year."
This is JAPAN Style!