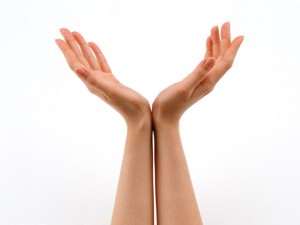 This is a weekly headline round-up of the posts titled [Japan after Quake] on our Facebook page.
[Mar. 12]  Cyndi Lauper urges support for Japan.
http://www.shreveporttimes.com/article/20120313/LIVING/203130302/Cyndi-Lauper-urges-support-Japan
Cyndi Lauper is admired in Japan for not running away after last year's devastating earthquake and tsunami. Now, the American singer is back to show the Japanese people that she hasn't forgotten them.
[Mar. 14] L.A. man makes tsunami recovery documentary, 'Pray for Japan'.
http://latimesblogs.latimes.com/movies/2012/03/la-man-makes-tsunami-recovery-documentary-pray-for-japan.html
Stu  Levy was in Tokyo, making amends with his Japanese suppliers, when the giant earthquake, tsunami and nuclear crisis struck. Within days, he was making his way northeast, driving up the coast with a friend past increasingly tattered landscapes to volunteer for the recovery efforts.
[Mar. 15] Japanese convenience stores: Rebounding after the quake.
http://blogs.wsj.com/japanrealtime/2012/03/13/japanese-convenience-stores-rebounding-after-the-quake/
Post March 11, konbini have had to become even more convenient for their customers in the northeast, many of whom are still living in temporary housing or in nursing homes.
[Mar. 16] Manga artist back in the frame after Japan disasters.
http://www.thesundaily.my/news/323376
The graphic scenes of real life destruction wreaked by last year's tsunami left manga artist Jiro Taniguchi wondering what the point of his art form was.
[Mar. 17] Biz buoys Japan's post-quake spirit. Audiences eager to get past disaster.
http://www.variety.com/article/VR1118051550?refCatId=13
Audience tastes have changed. Pics about families, animals and friendship are in demand, while monster epics, that once favorite local genre, are nowhere to be seen.
[Mar. 18] Japan city puts up signs showing tsunami escape routes.
http://www.asiaone.com/News/AsiaOne+News/Asia/Story/A1Story20120317-333965.html
The Kamaishi municipal government in Iwate Prefecture has started setting up signs showing the way to primary tsunami shelters along roads and at other locations in the city's coastal area.
This is JAPAN Style!