The other day, JAPAN Style showed you "caterpillar-like busses ".
Today, I'd like to show an artistic wrapping bus (bus with advertisement).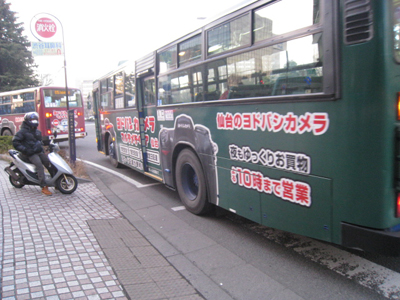 The bus is all covered with an advertisement for a Japanese famous electronic store, "Yodobashi Camera."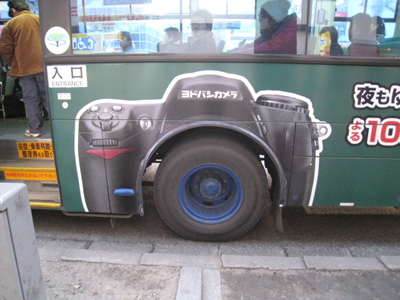 Look at around the tire! It's like a lens of a camera!
Isn't it a great disguise!?
By the way, I wonder how much it costs for this kind of advertisement…
If I got further information, I'll share it here again!
Reference: Daily Portal Z
This is JAPAN Style!
You should follow me on Twitter HERE.