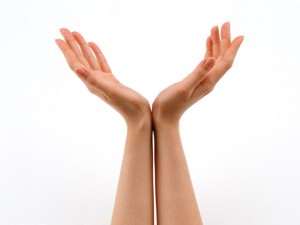 This is a weekly headline round-up of the posts titled [Japan after Quake] on our Facebook page.
[Feb. 13] Man works to restore specimens at tsunami-devastated museum.
http://mdn.mainichi.jp/mdnnews/news/20120213p2a00m0na009000c.html
Masaru Kumagai, a 45-year-old curator at the Sea and Shell Museum, has teamed up with people including retired museum workers to help restore the museums' damaged specimens.
[Feb. 14] World Press Photo Contest -People in the News Stories category -1st prize winner.
http://designyoutrust.com/2012/02/11/world-press-photo-competition-2012-winners/
The photograph shows Chieko Matsukawa with her daughter's graduation certificate as she finds it in the debris in Higashimatsushima, in Miyagi prefecture.
[Feb. 15] Remade in Japan: a year on from the tsunami.
http://www.mirror.co.uk/lifestyle/travel/usa-long-haul/japan-a-nation-determined-to-rebuild-itself-681136
March 11 marks the first anniversary of the devastating earthquake and tsunami. Didi Danso visits a nation determined to rebuild it.
[Feb. 16] UNESCO's Kizuna Campaign Sends 30,000 Hopeful Messages To Sendai, Japan.
http://www.asianscientist.com/academia/unesco-kizuna-campaign-sendai-tsunami-earthquake-japan-2012/
UNESCO's Kizuna campaign, which led to 30,000 messages of friendship from students around the world being sent to their peers in the devastated areas, reached Nakano School, where several bright up the corridor walls.
[Feb. 17] Robot seals heal hearts of Japan tsunami survivors.
http://www.france24.com/en/20120217-robot-seals-heal-hearts-japan-tsunami-survivors-0
High-tech fluffy seals that respond to human touch are the latest weapon in the battle against depression for survivors of Japan's tsunami disaster.
[Feb. 18] Japan tsunami's aftermath leaves grieving mothers still searching for children in school disaster zone.
http://www.thestar.com/news/world/article/1133603–japan-tsunami-s-wake-leaves-grieving-mothers-still-searching-for-children-in-school-disaster-zone
"I'll never be at peace if I don't find her head," says the mother, her eyes brimming with tears. "She also won't be (at peace) where she is."
[Feb. 19] Film about Japan disaster awarded special mention at Berlin festival.
http://mdn.mainichi.jp/arts/news/20120219p2g00m0et061000c.html
A short Japanese animation on the theme of last March's devastating quake and tsunami and subsequent nuclear crisis received special mention on Friday at the 62nd Berlin International Film Festival.
This is JAPAN Style!