Kyoto is one of the popular places to visit in Japan for both Japanese and people from overseas.  There are many traditional food venues you can visit in Kyoto, but here is one option for you to visit when you are interested to enjoy nice Japanese/ French food alongside of Kamo River.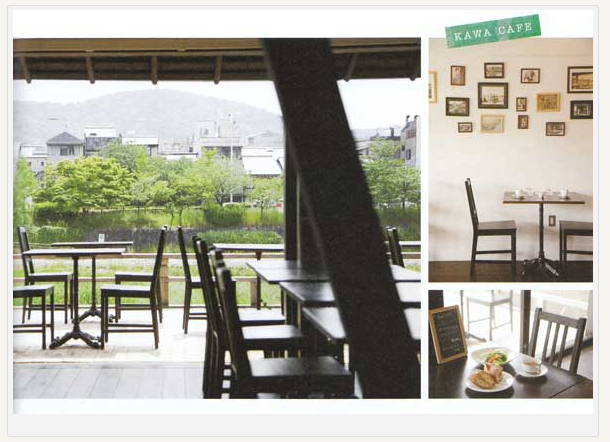 Kawa café is located in a nice Machiya neighbourhood of central Kyoto. Overlooking popular river of the town, you can enjoy great view with tea, drink, food and dessert!  Kyoto food in general can be pretty pricy, but this place seems to be relatively reasonable priced, so when you come around this area and are looking for nice, modern restaurant to rest after sightseeing, you can count on this place!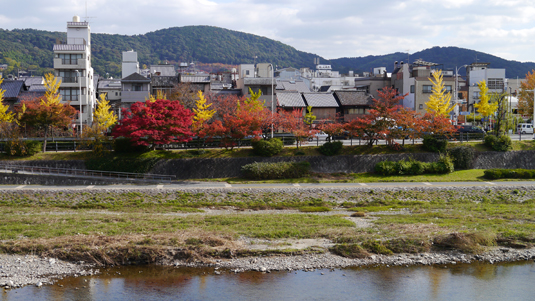 Food on the website looks superb, but I just love this autumn view!
For those who are interested, I attach address and telephone number of the cafe below;
Address: 176-1, Minoya-cho, Matsubara-agaru, Kiyamachidori, Shimogyo-ku, Kyoto City, Kyoto pref. 600-8015
Phone: 075 341 0115
For your information, Kawa Cafe is open every day from 10.30am to midnight 🙂
What do you think about today's article?
Please let me know what you think^^
Source & photos: Kawa café official website