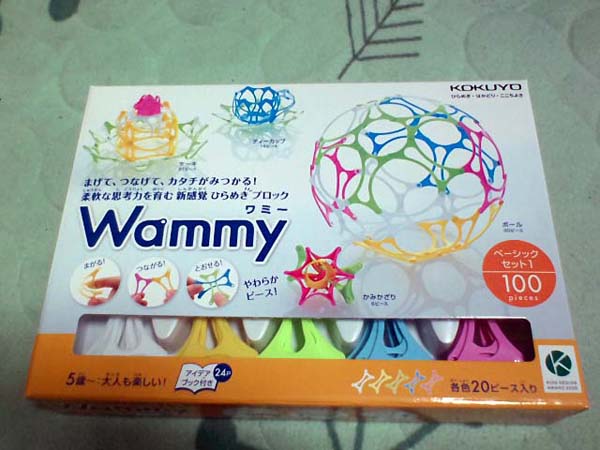 This new generation creative toy called Wammy is making a great hit in Japan.
Since its June 2008 release, 200,000 sets of Wammy were sold.
Wammy is a pliable plastic piece that you can twist, bend, connect to or put through other pieces.
There are so many creations can be made with Wammy such as flower, dinosaur, bracelet, bag, hair piece, and so on.
The picture below shows a ball and a penguin.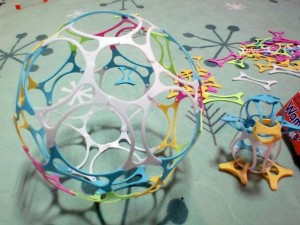 Wammy comes with an "Idea Book" which shows some examples, so that beginners can learn how it works.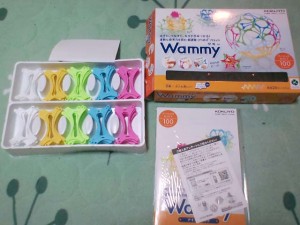 Surprisingly, the company which developed this creative toy isn't a toy company but a Japanese stationery and office supply company, KOKUYO.
Because the stationary market in the country is fully-grown, they were tying to develop a new high-creative product.
During their attempt, one of the worker got the idea of Wammy from twisted konnyaku.
Kokuyo has expanded Wammy series, and now there are four types of Wammy in the market; basic set, colorful set, glow-in-the-dark set and glittery set.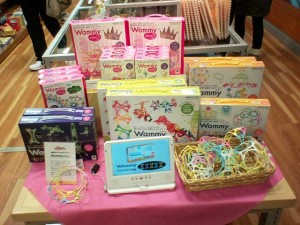 Last year, Wammy debut in the toy markets in Europe and Australia.
In England, Wammy won a gold award for The Practical Pre-School Awards 2009, and is was evaluated "The beauty of Wammy is that the fun never has to stop."
Unlike regular toy blocks, Wammy has a lot of potentiality, and it's a good tool to active one's brain.
So, not only children but also their parents and grand parents can enjoy it together! Actually, when Kokuyo had a Wammy creations contest, there were many entries to adult division as well as kids division.
In Japan, 100 piece set is sold 2,100 yen (23 US dollars).
There are also 18 piece trial sets available at stores.
P.S. According to KOKUYO's website, the company made a contract with Spin Master (Toront based toy company) and released Flexeez in the USA in July 2010, and in Canada in August 2010. (This postscript added on 11/1/2010)
This is JAPAN Style!
You should follow me on Twitter HERE.