–Introduction–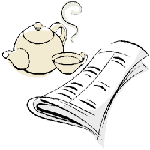 "Wasabi Stories" is a quotation and summary of a column which touches ones heart or not found on the internet.
It is a Japanese famous person's story extracted from the NIKKEI news paper.
The purpose in posting the column in JAPAN Style is to cheer you up and to make you feel "it' was worth reading!"
Wasabi (Japanese horseradish or mustard) is spicy and stimulate your nose and make you teary.
The columns in "Wasabi Stories" hopefully spice your heart and sometimes make you teary!
The stories were originally sent as E-mail Newsletter in Japanese. Some are a little old but we'll eventually catch up with new ones.
"Don't leave important thing to others"
Today's story teller is [W:Saruri Yoshinaga], who is one of the most prominent actresses in Japan.
Although she's been in many movies and TV dramas, she doesn't show up on talk shows or variety shows, so I always wondered what she is like in the real life.
In early 1970's, Yoshinaga got a heroine role in a Japanese film, "[W:Otoko wa Tsurai yo]: Shibamata bojo" directed by a Japanese eminent movie director, [W:Youji Yamada].
When she arrived at a hotel in the mid night for shooting next day, she got a letter.
On the back side of the envelop it said "envelop hand maid by Youji Yamada"
The letter was sent to tell her that the direction for the scene they were going to shoot next day has changed.
Yoshinaga got nervous with the personal letter from the director, and thought "I have to memorize my part by the morning"; however, there is no direction of the change on the letter. What it said was only "Sleep tight tonight, and tomorrow, come to the shooting location as if you come for fun."
At that time, she was very busy; she had just got out of another work, and had to get the movie location in the mid night.
Yoshinaga says the thoughtful letter from director Yamada who was considerate of her warmed her heart.
She received more hand written letters from the director after that.
She says "What I was moved is that even though he was busy, he wrote a letter by himself with his word instead of calling me or telling his assistant to talk to me."
I think that the point of this story is "Don't leave important thing to others, do it by yourself. The receiver of your action can feel it."
Reference: The Nikkei Jan/6/2009 by Sayuri Yoshinaga (Actress)
You should follow me on Twitter HERE.