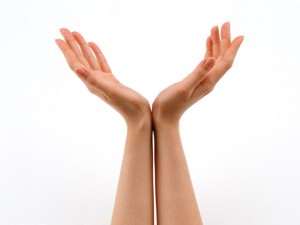 This is a weekly headline round-up of the posts titled [Japan after Quake] on our Facebook page.
[Jan. 9] Japan to install tsunami monitoring system at sea.
http://www.bna.bh/portal/en/news/488317
Japanese education and science ministry plans to install an underwater cable near the Nippon Trench in the Pacific Ocean, seismometers on the seabed, and tsunami detectors using hydraulic pressure sensors.
[Jan. 10] Japan tsunami survivor goes home, finds hope in disaster zone.
http://www.washingtontimes.com/news/2012/jan/6/japan-tsunami-survivor-goes-home-finds-hope/
"There's a risk in starting a business now in a terrible economy in a disaster zone. But compared to the tsunami, there's nothing to be afraid of anymore. I'm starting to believe that there is such a thing as tomorrow."
[Jan. 11] Adventurer Sarah Outen helping tsunami victims in Japan.
http://www.stamfordmercury.co.uk/news/local/adventurer_sarah_outen_helping_tsunami_victims_in_japan_1_3396348
Sarah spent a week with a volunteer group called It's Not Just Mud. She worked clearing houses, where she vaccumed dust from houses and cleaned the properties to make them ready for carpenters to start work.
[Jan. 12] Tsunami tales win Imperial Palace poetry contest.
http://www.bbc.co.uk/news/entertainment-arts-16528548
"Never able to
Turn it back,
This reality
Feels so heavy on my shoulders,
Along this coastal path."
One of the winning poems.
[Jan. 13] Japan disaster builds international bridges.
http://www.google.com/hostednews/afp/article/ALeqM5jgu80Iw1d4g1KqEI9oYss78fsQjQ?docId=CNG.4cb92f4302b4842503142f12e4e0b7dc.441
Across the disaster-hit northeast nearly 900,000 people have so far joined volunteer activities formally organised by local offices of the Japan National Council of Social Welfare, according to the council website.
[Jan. 14] Fukuoka school visits disaster-hit area in Miyagi.
http://www.japantimes.co.jp/text/nn20120108a5.html
About 90 students from a high school in Fukuoka visited a tsunami-ravaged area in Miyagi Prefecture on Saturday after their school trip was changed so they could learn from the disaster.
[Jan. 15] Tokyo foreigners get disaster drill.
http://www.japantimes.co.jp/text/nn20120114f2.html
A total of 150 non-Japanese took part Friday in an annual emergency drill for foreign residents in Tokyo looking to learn or reaffirm how to deal with a disaster like the one that hit March 11.
This is JAPAN Style!