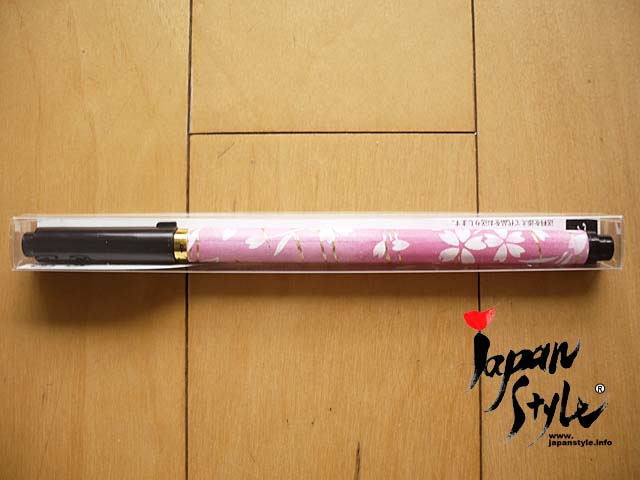 Japanese calligraphy pen wrapped in gorgeous washi paper.
This pen with built-in-ink can be used for Japanese calligraphy. This cool item is invented to use real calligraphy brush more conveniently just like a normal pen.
It is widely used as a general stationary as well as a must-have item for artists. Its very elegant appearance is good for present, too!
Please note that this pen is disposable item so that ink cannot be replaced.
We have selling them on our ebay store! Please check it out! 😉

If the eBay link is dead and you have questions about the item, please contact me HERE.
This is JAPAN Style!