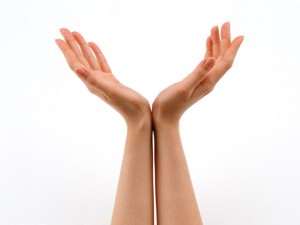 This is a weekly headline round-up of the posts titled [Japan after Quake] on our Facebook page.
[Jan. 2] Emperor Akihito expresses hopes for a united rebuilding effort.
http://www.japantimes.co.jp/text/nn20120102a6.html
"I hope that the people's hearts will always be with the afflicted, and that everyone will persevere and work together to build a brighter tomorrow," Emperor Akihito said. "It is my hope that the new year will be a good, peaceful year for the people of Japan and the people of the world."
[Jan. 3] The only public bath in Ishinomaki, "Tsuru no Yu", reopens on the New Year's day.
http://www.kahoku.co.jp/news/2012/01/20120103t15012.htm
Many people enjoyed New Year's first bath and the reunion with other regular customers.
[Jan. 4] New Year's first auction held at fish market in tsunami stricken Oofunato, Iwate.
http://sankei.jp.msn.com/life/photos/120104/trd12010410550009-p1.htm
One fisherman said, "I want to keep going forward this year and enliven not only my shop but also the whole fish market."
[Jan. 5] Japan tsunami, other catastrophes lead to record insurance costs in 2011.
http://www.nydailynews.com/news/world/japan-tsunami-catastrophes-lead-record-insurance-costs-2011-article-1.1001198
The Japan earthquake and tsunami led to $210 billion in economic losses, not including nuclear-related damage, according to Munich Re. Insurance loses in Japan were estimated to be as high as $40 billion. An estimated 16,000 lost their lives in Japan.

[Jan. 6] Japan to open robot farm in tsunami disaster zone.
http://www.telegraph.co.uk/technology/news/8996505/Japan-to-open-robot-farm-in-tsunami-disaster-zone.html
A futuristic farm with robot operators is to open in Japan on land swamped by the March 11 tsunami as part of an experimental government project.
[Jan. 8] Coming-of-age day in disaster stricken areas. Ceremonies started with silent prayers.
http://sankei.jp.msn.com/affairs/photos/120108/dst12010821570010-p3.htm
Some portraits of deceased people were also there to attend the ceremonies.
This is JAPAN Style!