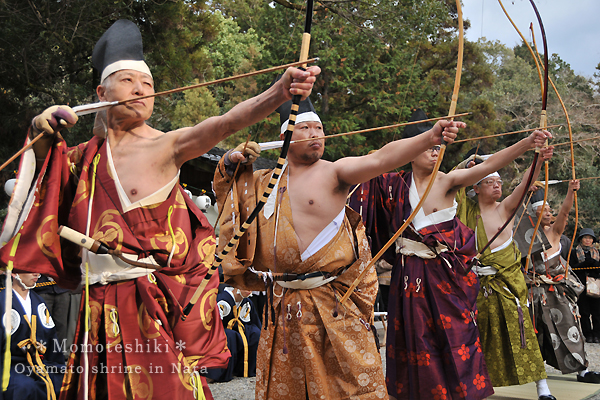 Momoteshiki, a Japanese archery ritual was performed,
following Yumihajimeshiki ritual of the samurai in the Kamakura period. 
Each man drew a bow in exactly the same way at intervals of a few seconds.
Taken is Oyumihajimesai ritual at the Oyamato Shrine in Nara pref.
Copyright(C) Miki
This is JAPAN Style!