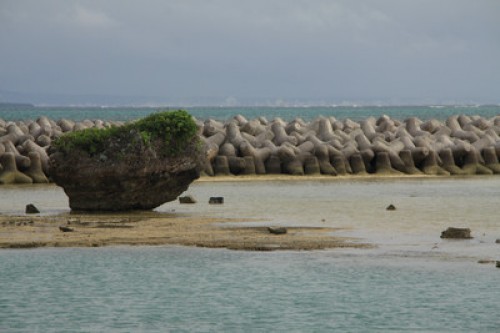 Kuroshima Island
I introduced a report of Taketomi and  Hateruma island before, as a series of  "Yaeyama Islands Trip".
As third island where the writer landed, I will introduce "Kuroshima Island".
Here is the report.
***
Kuroshima is a sparsely-populated island which lies about a 35 minute ferry ride from Ishigaki island.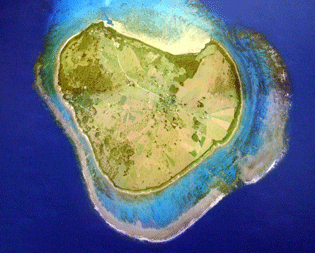 Heart-shaped island
About 10 km2 of area, the shape is like a heart symbol when viewed from the air, so it's also called as "Heart Island".
It is known for its beautiful coral reefs and its beaches, which are habitual egg-laying grounds for various species of sea turtles including loggerheads and green turtles.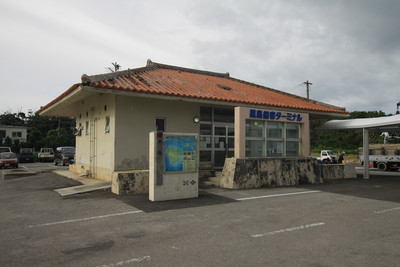 This is the terminal.
Though the weather was not so nice on that day, the writer rented a bicycle near the port to see around the small island.
Unlike the Hateruma island, Kuroshima was entirely flat with very few slopes, it was good for peddling a bicycle.
Not long after the departure, many cows laying on the ground met his eyes.
| | |
| --- | --- |
| |   |
|  What's that? |  Cows lying on vast pasture land. |
Most area of Kuroshima had been reclaimed as pasture. You can see cows lying and eating grasses all around the island.
Population of cows is more than 10 times of human population on the island.
Most of the view on this island was with cows, it was impressive.
However, he met far more impressive view than that!
| | |
| --- | --- |
| |   |
| What are they? |  Peacocks? |
Suddenly he heard some sound in his back and turned around, there were big peacocks came out from the shrubs.
It was shocking! He've never seen like these wild peacocks before, he've only seen at zoo.
As soon as they found him, they ran away rapidly.
They say, a long time ago, they ran away from the rearing facility, and they have been breeding themselves.
It's really interesting.
Then, he rolled the bicycle to a village where people live.
| | |
| --- | --- |
| | |
|  The center of the village. |  Only around 260 people live in this island. |
Like the other islands, there were some traditional Ryukyu-style houses around the area.
Despite the small-scale village comparing with the other, the view with the stone wall lines going as straight was beautiful.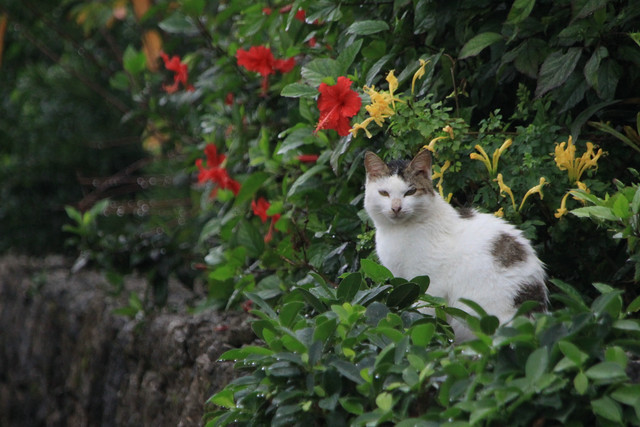 A cat surrounded by tropical flowers. It looks like God.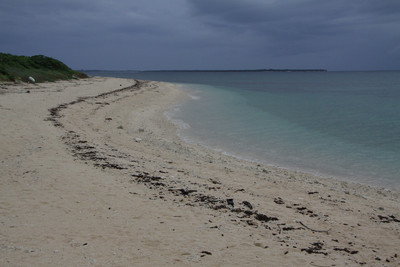 Sandy beach where sea turtles lay their eggs.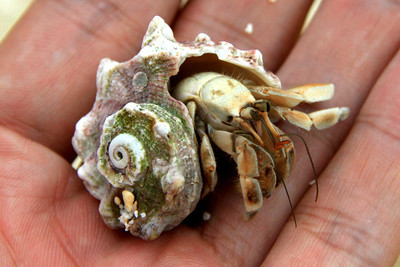 Hermit crabs
Well, we have seen many aspects of Kuroshima island. What do you think?
There are many kinds of animals and species live in the island.
For the next article, I will introduce the last island of Kohama island.
Please don't miss it!  😉
Source: Daily Portal Z
This is JAPAN Style!