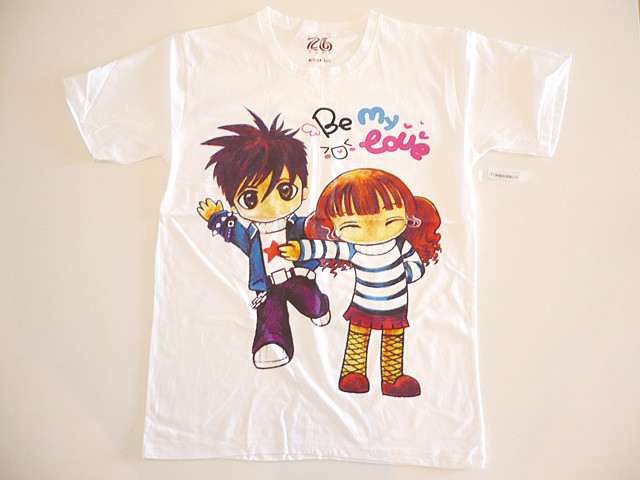 Today, I would like to introduce a very cute T-shirt to you.
A big manga-like illustration is so adorable, and its texture of 100% cotton feels great on your skin. Also the texture is relatively thin, so it makes you more comfortable if you live in a tropical country or area.
As one of the ways of wearing it, I would recommend to wear a vivid color shirt under this T-shirt using its thinness, it will make you fashionable because the vivid shirt like red or pink can be seen through the T-shirt slightly.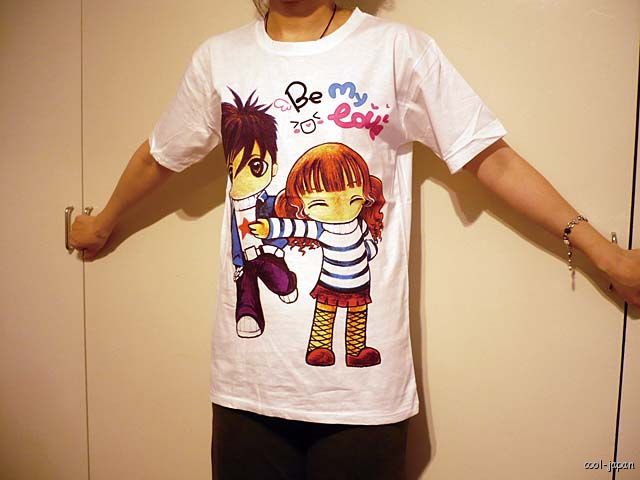 I have more variety of illustrations and also available for kids, you can wear a matching set with your children. So, please go to our online store and choose your favorite one!  😛

If the eBay link is dead and you have questions about the item, please contact me HERE.