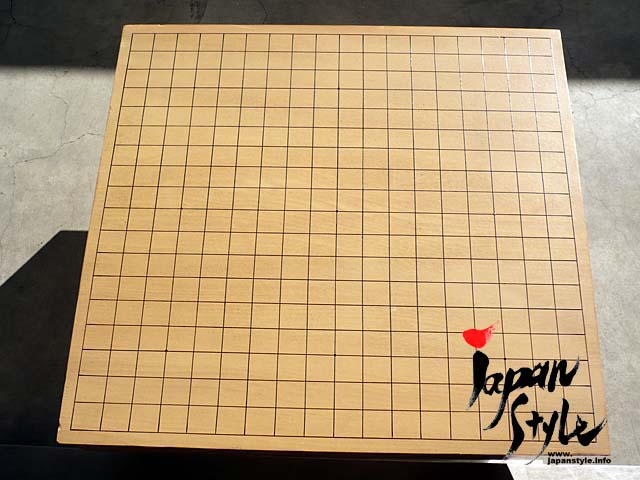 This is a used Japanese Go game board (not included go stones). I don't know about the material.
There are a few outstanding wound and cracks (but really good condition).
SIZE:
(Surface) 45.0cm (17.7′) x 42.0cm (16.5′)
(Thickness) 8.5cm (3.4′)
(Total Height) 21.0cm (8.3′)
* approx. size
Please check it out!
Made in JAPAN!
This is JAPAN Style!

If the eBay link is dead and you have questions about the item, please contact me here.

You should follow me on Twitter.