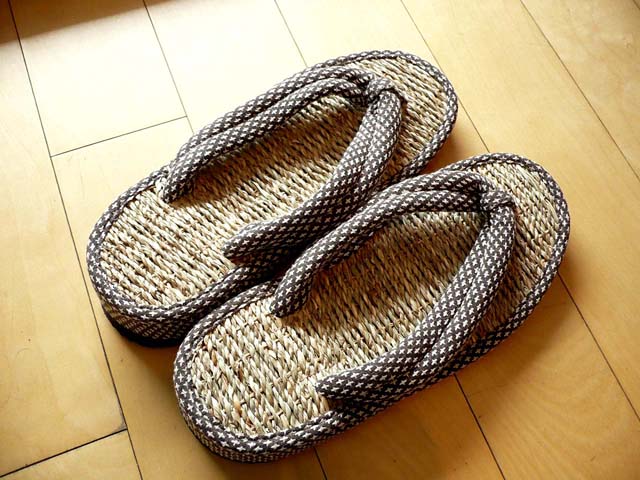 This is the Japanese tatami mat traditional healthy sandal (slipper) 1P.
The straw matting has reflexology effect. It is said to be good for hallux valgus correction. These thongs sandals are good for daily use.
Made in JAPAN!
This is JAPAN Style!

If the eBay link is dead and you have questions about the item, please contact me here.

You should follow me on Twitter.