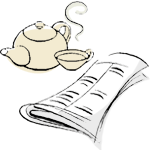 — ABOUT  Wasabi Stories… —
"Have You Ever Accomplished Something?"
Today's story-teller is the 2006 Olympic Champion of ladies figure skating single [W:Shizuka Arakawa].
Firstly, Arakawa says that it is often said that result is everything in the sporting world including skating but it often happens that the result has nothing to do with her sense of accomplishment.
She used to put her sense of accomplishment and satisfaction first and did not mind about the result in her competitive career.
However, people do mind the result. She thinks that is why she could not enjoy performing in the competitions.
She thought, "But I want to face ice skating seriously once more and end my amateur skater's career with a sense of fulfillment. It is got to be at the Turin Olympics."
When she made this decision, she was not aiming at winning the gold medal, but gaining a feeling of accomplishment.
It was around the same time as the scoring system had been changed. So she spent time to figure out how to gain higher points.
She finished the national championship which was the final qualifying meet for the World Championships in the third place since she failed in her attempt to do triple-triple combinations.
She tried the combinations hoping to accomplish it just once, but she failed. Then she realized that she should not be so acquisitive.
At the Turin Olympics, she did not try to do the triple-triple combinations. She felt like she still had some energy left after her performance but she thinks that is probably why she won the gold medal.
Arakawa says, "Controlling your desire may lead you to the victory with the new scoring system. Thinking of winning with the new rules made me strongly excited."
So, this was Arakawa's story with these impressive words.
The NIKKEI 02/02/2010 by Shizuka Arakawa (professional skater)

You should follow me on Twitter.