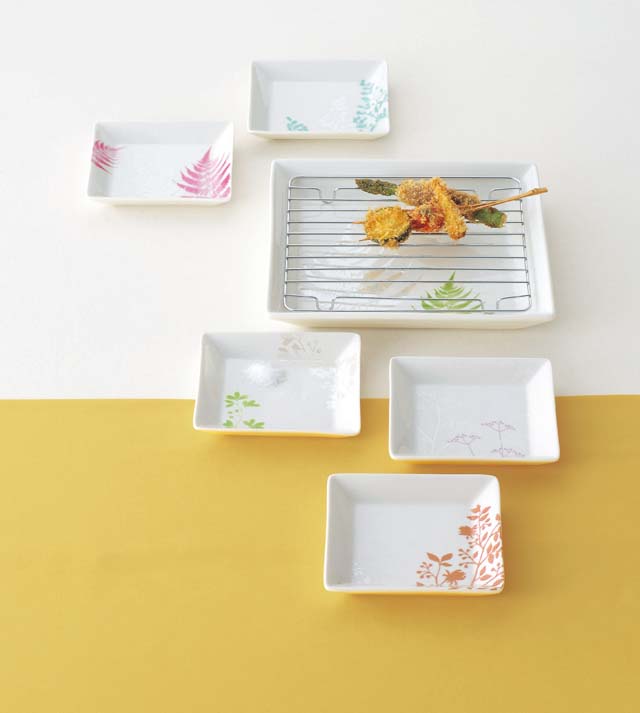 This is set of Japanese china plates (large x 1, small x 5) with a chromium-plate net for tempura dish. Great tableware for a party. You can use the plates for fried, baked, grilled food or any other kind. The large plate has a green cedar pattern and each small plate has a different pattern with a different color.
Ideal item for a wedding gift, birthday gift, etc. 😉
So beautiful!
This is JAPAN Style!

If the eBay link is dead and you have questions about the item, please contact me here.

You should follow me on Twitter.