I have introduced vending machines several times before in JAPAN Style (banana vending machine, solar-powered vending machine and so forth). Now, let me introduce another surprising vending machine.
I have found a Japanese blogger introducing a surprising vending machine.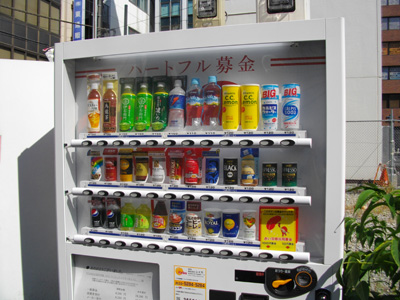 At first glance, this vending machine looks like an ordinary drink vending machine.
Wait a second. Let's take a closer look at the bottom-right of it.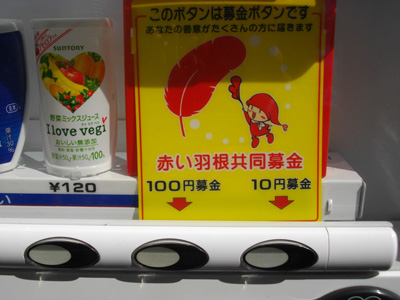 There are buttons to choose to make donations!
If you choose this, you can make donations to the red feather campaign (red feather chest drive).
There are various types of vending machines such as an oden (Japanese hot pot dish) vending machine, a sushi vending machine, and a vending machine which accepts credit card payment. I have heard about a lot of unique vending machines before, but it was the first time to find a fund-raising vending machine.
Amazing! 😯
Source: Daily Portal Z
This is JAPAN Style!

You should follow me on Twitter.