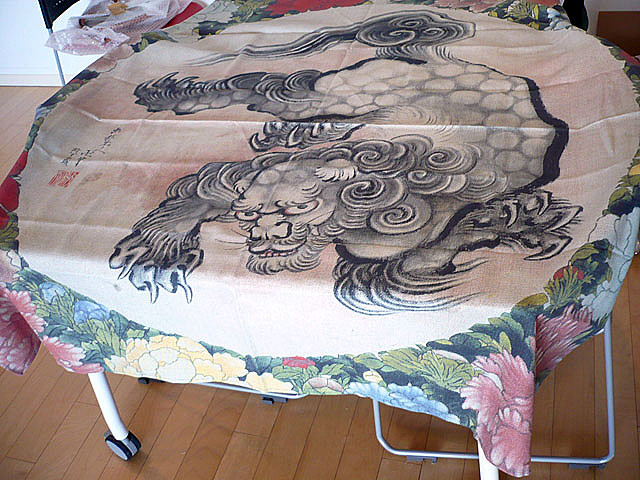 This is a beautiful digital printed table cloth, designed by Katsushika Hokusai (1760-1849).
He is a print master, an artist in Japan that represents Edo period.
A natural picture, the beautiful woman picture, and the kabuki picture were his skillful areas,
and "Fuji 36 scenes" is especially famous.
Copyright(C) japan_style
This is JAPAN Style!