Today's topic is about an offering box, which I found on one of my favorite Japanese websites for entertainment.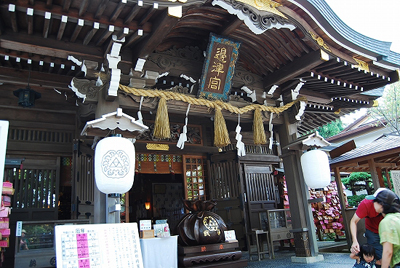 This is famous tourist site of Kanagawa prefecture, Enoshima Shrine on Enoshima island of Shonan.
It seems offering box in this shrine is drawstring pouch-shaped and it reminds people of "laughing bag" of Dragon Quest.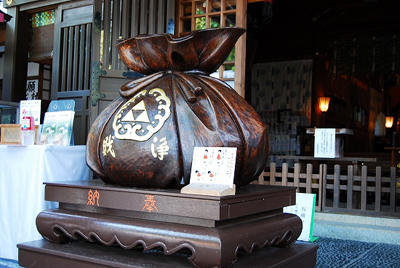 The offering box actually has bell inside,
so you can hear tinkling every time you throw money into the box.
I've never seen such an offering box!
It does look like 'laughing bag' of Dragon Quest, doesn't it?! 😛
Ref: Laughing Bag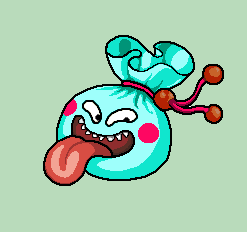 Such unique offering box may encourage me to offer small change everyday !?
Source: Daily Portal Z
This is JAPAN Style!