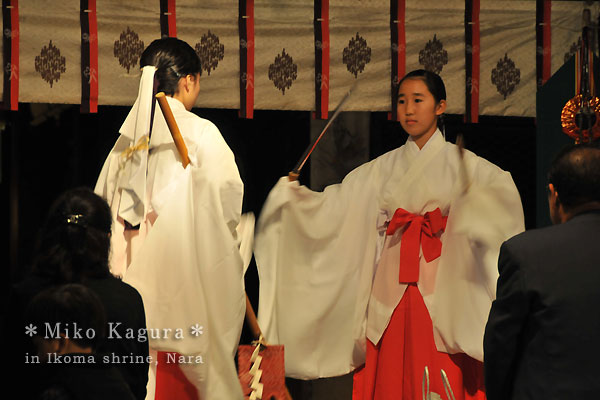 This ceremonial dance in Shintoism originated from Mai dance, which was performed to pray to gods of shrine for special wishes.
Later, Mai dance was formalized as Miko Kagura for pray and dedication to the gods.
Maidens of shrine perform the dance with objects such as bell, fan and bamboo leaf, which are to be possessed by the gods.
Taken on the eve of the Fire Festival at Ikoma-Taisha Shrine.
Copyright(C) Miki
This is JAPAN Style!