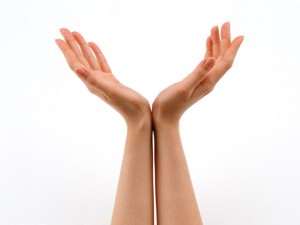 This is a weekly headline round-up of the posts titled [Japan after Quake] on our Facebook page.
[Oct. 3] The man who stopped the tsunami.
http://www.cbsnews.com/8301-504803_162-20114463-10391709.html
It's a story with a hero: One man who was determined to hold back the waters.
[Oct. 4] Japanese dance troupe performs in Russia to show gratitude for quake aid.
http://mdn.mainichi.jp/arts/news/20111004p2a00m0na020000c.html
The show, held at Moscow's popular Stanislavsky Theater on Oct. 3, introduced the audience to the traditional Kuromori Kagura performance, a combination of dance and music featuring Japanese flutes and "taiko" drums.
[Oct. 5] Schools in crisis-hit Minamisoma to limit outdoor activities to 2 hours.
http://mdn.mainichi.jp/mdnnews/news/20111005p2g00m0dm013000c.html
The education board of Minamisoma, Fukushima Prefecture, has decided to limit outdoor activities to two hours a day for students at five schools reopening Oct. 17 in areas between 20 and 30 km from the crippled nuclear plant, local officials said Tuesday.
[Oct. 6] 'Hula girls' greet guests at Fukushima spa resort reopening.
http://mdn.mainichi.jp/arts/news/20111002p2g00m0et011000c.html
Most facilities reopen, comprising a spa and pool theme park, restaurants and hotels, and resumed free bus rides to and from Tokyo.
[Oct. 7] Video of babies born on 3.11 in Tohoku, titled "Happy Birthday 3.11". Made by Unicef Japan.
http://www.youtube.com/watch?v=liJPOxPT1-o
[Oct. 8] Returning Japanese – Japan tourism after tsunami.
http://www.guardian.co.uk/travel/2011/oct/07/japan-tourism-after-tsunami?newsfeed=true
After taking a huge hit, tourism in Japan is starting to bounce back.
[Oct. 9] F1 supremo Bernie Ecclestone helps 3.11 victims by commissioning puppets in his likeness for charity.
http://www.thesun.co.uk/sol/homepage/sport/motorsport/3859129/Bernie-Ecclestone-the-puppet-master-behind-aid-for-Japan-tsunami-victims.html
The Bernie puppets are on sale for £29 each with all proceeds going to tsunami charities.
This is JAPAN Style!