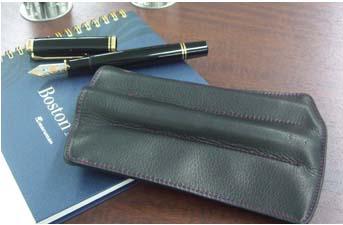 The Nagasawa Stationery Center, which was established in 1882 in the port town of Kobe and since then has been selling various stationery goods, has developed an elegant, Kobe-like stationery series that expresses an idea of a real, genuine thing, which makes you like the more, the more you use it.
The design took its model in the Port Tower, which is a symbol of Kobe port town and combines simplicity and stylishness with elegance and beauty.  Moreover, the bovine kip leather that has been used as a material has very fine texture and by special treatment it has become even more flexible and gently soft to the touch.  You can enjoy the changes of the leather, which has been treated with oil, so that the more you use it, the more gloss it gets and also the color changes beautifully.
We believe that you will enjoy carrying your small items you have been using, kept in storage gently and you will love them even more. This is the series that we strongly recommend to those, who want to take good care of their beloved items.
[Kip Pen Case for 3 pieces]
When there are no pens in it, it may look thin and weak, however, it silhouette changes dramatically once you insert pens into it.  The outline of the pen reflects in this pen case and creates beautiful curves.
The main stream fountain pens, such as the admired models Pelican M1000 or Mont Blanc 149, which were too large to be put into the S size pen case sold before, can be easily stored in this pen case.
The material Ecsaine has been used for its lining and it holds your precious pen gently.
Moreover, the side cut enables easy taking in and out of the pen.  Its compact size enables easy carrying in the suit pocket without any difficulties.
It is an excellent item, which does not stand out more than the main role player and with its calm design it supports the main role player.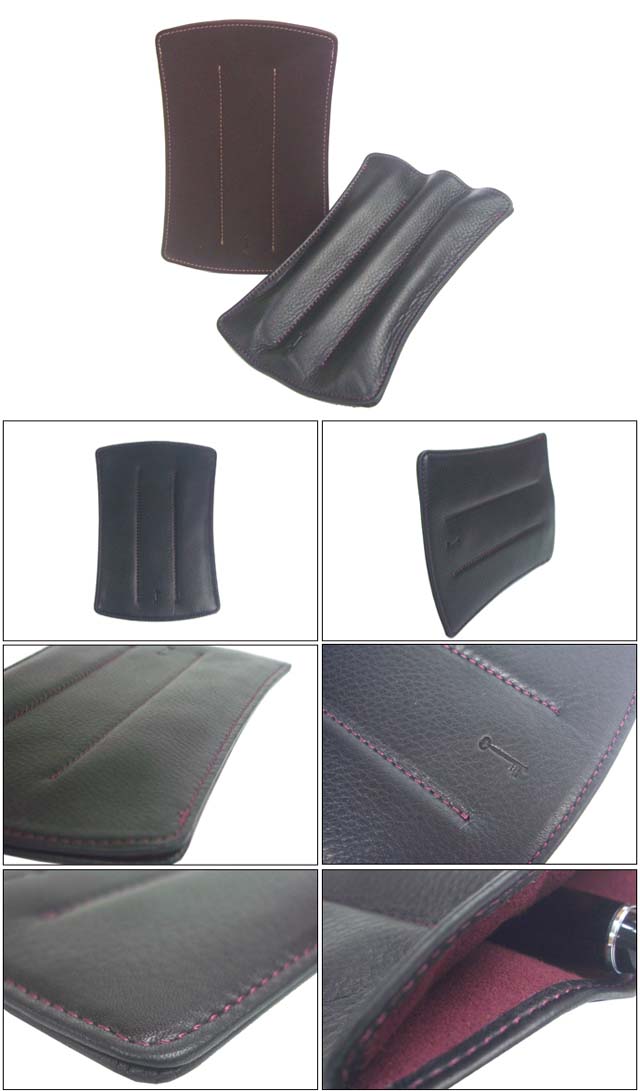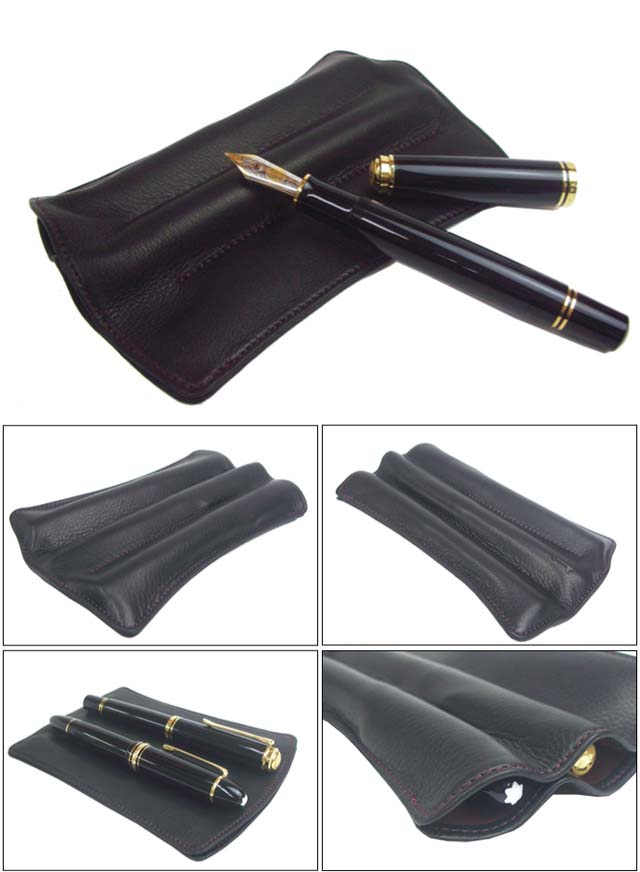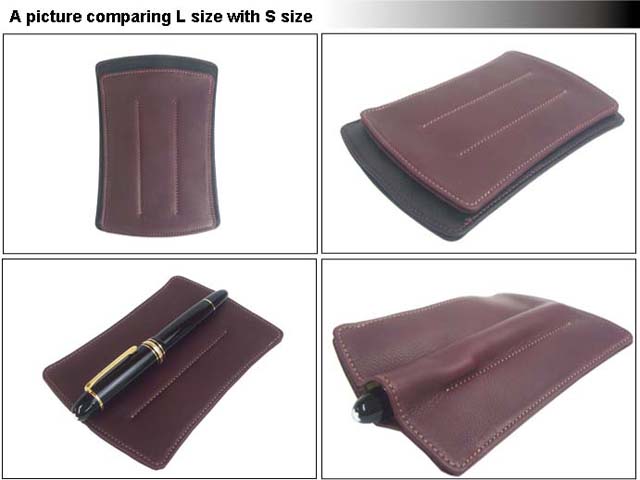 It is only a slight difference, but thanks to it Mont Blanc 149 can be carried in it. If you try to put it into the S size, its tip protrudes and the pen case looks very tight.
Please look at this pen case and others in our online store under the stationery category!

If the eBay link is dead and you have questions about the item, please contact me HERE.
This is JAPAN Style!