Today, I want to introduce 28 year-old Japanese graphic artist, Aya Kato, who creates illusional Japanese style art in a new sense. She has worked for Hitachi's advertisement, Microsoft WindowsXP TV Commercial, and music video for Tori Amos.
Here are her works.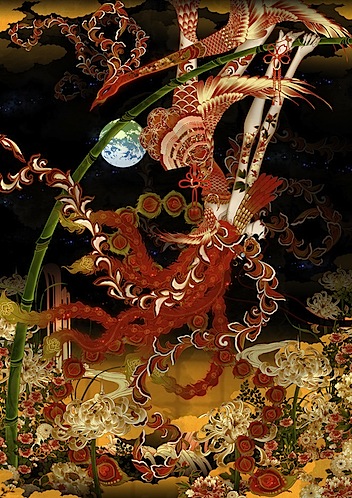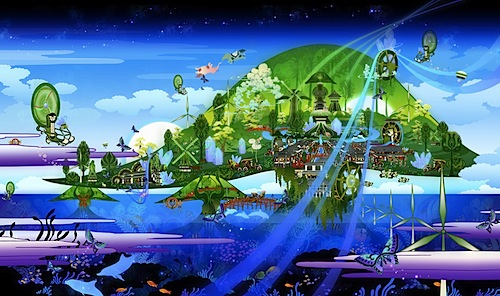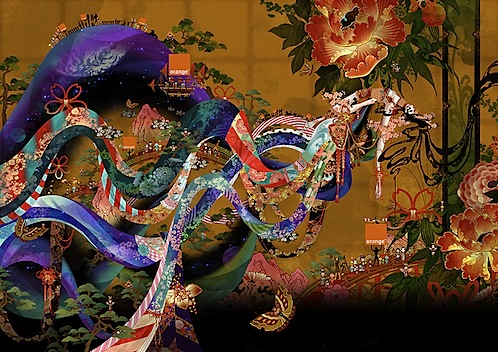 Aren't they beautiful? Each one looks contemporary, although she uses traditional Japanese color scheme and elements.
Her works can be seen on her website "cheval noir." If you see the gallery, you can tell that her works are strongly influenced by Art Nouveau paintings and manga (Some of her works remind me Aubrey Beardsley).
At the shop on her website, they sell Aya Kato's graphic art printed items such as Art prints, iPhone cases, and Tshirts.
Source: Ruriiro Tradition
This is JAPAN Style!

You should follow me on Twitter.