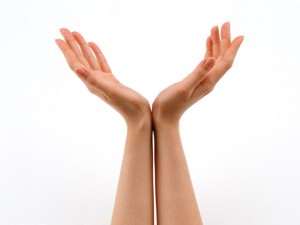 This is a weekly headline round-up of the posts titled [Japan after Quake] on our Facebook page.
[Jun. 27] Elderly people living in temporary housing feel lonely & miss evacuation center.
http://mainichi.jp/select/wadai/news/20110628k0000m040117000c.html
I hope everyone can restart their regular lives soon.
[Jun. 28] 3 months after disaster, kids in northeast Japan still not getting full school lunches.
http://mdn.mainichi.jp/mdnnews/news/20110628p2a00m0na011000c.html
Many school boards in Japan use centralized lunch kitchens to supply their schools with meals. A number of these kitchens were damaged or destroyed in the earthquake and tsunami and have yet to reopen.
[Jun.29] DREAMS COME TRUE brings free acoustic concerts to 4 disaster stricken prefectures.
http://www.hotexpress.co.jp/news/110629_dct/
They will have free concerts in Iwate, Miyagi, Fukushima, Ibaraki prefectures.
[Jun.30] Softbank provides continuous donation service. You can donate ¥10(US$0.12)  with your phone bill every month.
http://wirelesswire.jp/Todays_Next/201106301902.html
This service is named "Charity White". Every month when you donate ¥10 with your payment, Softbank Mobile adds another ¥10 to your donation. I think this is a very good idea because continuous help is important.
[Jul. 1] Long line for disaster certificates due to suspension of Tohoku highway tolls.
http://mainichi.jp/select/today/news/20110630k0000m040052000c.html
This long line is for certificates for quake/tsunami victims. Once they are issued (like vouchers), people can use them to get various allowances and exemptions from fees. System simplification is necessary.
[Jul. 2] Sales of cars w/Fukushima number plates fall due to harmful rumor that they're radioactive.
http://mainichi.jp/select/today/news/20110703k0000m040050000c.html
Sales of cars with Fukushima number plates are 40% fewer than last year. Of course, those cars are not radioactive. Also, people evacuating in other prefecture suffer because they are looked coldly when they drive Fukushima number cars. Harmful rumors are very serious…
[Jul. 3] Unusually vacant beach in Ibaraki due to nuclear plant issue…
http://sankei.jp.msn.com/life/photos/110703/trd11070321410017-p1.htm
This beach was popular among locals and full of people every year. But this year, people are too scared to come to the beach and expose themselves to sea water.
This is JAPAN Style!