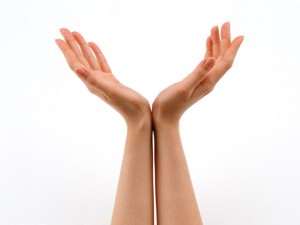 This is a weekly headline round-up of the posts titled [Japan after Quake] on our Facebook page.
[Jun 6] 70% of money donated to Japanese Red Cross etc. still awaits distribution.
http://www.tokyo-np.co.jp/article/national/news/CK2011060602000024.html?ref=rank
Standard for distribution is set already. Prompt actions are needed.
[Jun 7] Fukushima man is rejected by blood donation center due to his radiation exposure.
http://www3.nhk.or.jp/news/html/20110607/t10013378241000.html
A man who escaped from Fukushima prefecture to Tokyo made a complaint for this unreasonable treatment. The donation center doctor claimed that he just cared about the man's health, but Japan Red Cross apologized for this misleading measure.
[Jun 8] Self defense force members play baseball w/boys in stricken area, making them smile 🙂
http://sankei.jp.msn.com/life/news/110604/trd11060417230007-n1.htm
One boy said, "I got struck out, but was very glad to play baseball with them. They were very nice and kind".
[Jun9] NPO called Bond Project distributes 2400 personal alarms to women in disaster stricken areas.
http://sankei.jp.msn.com/life/news/110606/trd11060614410011-n1.htm
It will be very helpful for women living in areas where public security has been compromised.
[Jun 10] Possibility of expansion of power shortage areas even to western part of Japan.
http://sankei.jp.msn.com/life/news/110609/trd11060900250000-n1.htm
In western parts of Japan, it's still vague whether some of the nuclear plants under inspection will restart. If they don't restart, western Japan also cannot avoid power shortages this summer.
[Jun 11] Date city, Fukushima distributes radiation dosimeters to all 8000 children.
http://mainichi.jp/area/fukushima/news/20110610ddlk07040191000c.html
Date city prepares dosimeters for other citizens too. Also, the city individually investigates radioactive spots to create an original contamination map.
[Jun 12] Gov. changes rule for foster parent allowance and extends funding to orphans' relatives.
http://mainichi.jp/life/edu/child/news/20110610ddm041040072000c.html
Over 200 quake orphans live with their relatives. Government gives those orphans' aunts, uncles and grandparents the same rights as regular foster parents and provides ¥72000 (US$900) / month.
This is JAPAN Style!