Let me introduce an interesting blog post that I read lately.
It is about a bird's feathers.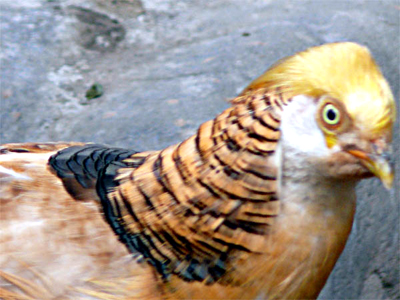 This is a bird called yellow golden pheasant.
The stripes on the back of the neck becomes a cool looking thing sometimes.
For example…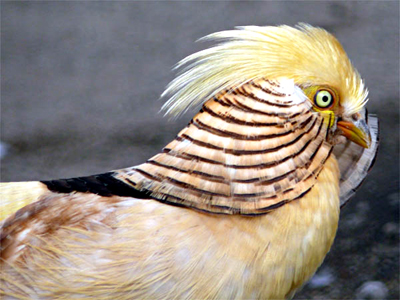 Like this picture.
It looks like an European armor or a deformed robot.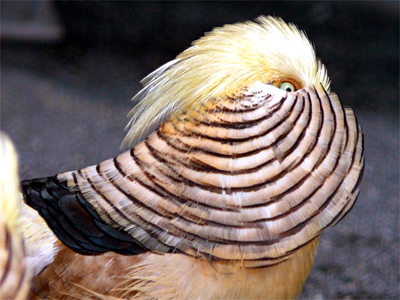 And it seems like it is possible to strengthen his defense like this. 😛

The third picture is especially interesting! What does it protect itself from?
I would like to see it deformed for real. Has any of you seen it?
Source: Daily Portal Z
This is JAPAN Style!