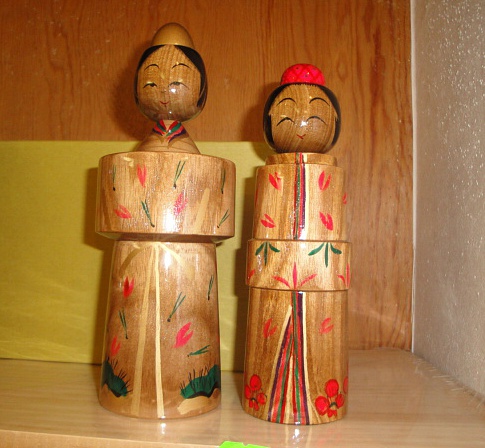 A set of O-dairi Hina + Hina-dolls.
"Hina Matsuri (Doll's Festival)", a Japanese traditional event began with the play with dolls in ancient times. On the day, people decorate the dolls and wish healthy growth of girls. It's said that the Hina dolls have a role to take any misfortunes, troubles or disasters. The Hina-Kokeshi dolls are Hina dolls crafted in Kokeshi style. Made from Japanese pagoda tree, which has hard and glossy material with richly color, not found in other trees. It's a good fortune tree called as "Enju (long life)" or tree of amulets.
Craftsmen made these dolls carefully and politely one by one. All of these are made to order handmade.
* Craftworker: Masahiro Hayasaka at "Mokume kobo" (Togatta-style)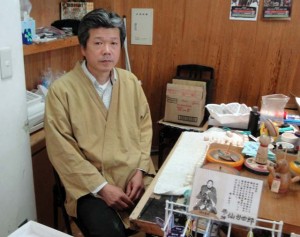 For now, we offer the Kokeshi key chain (strap) for the first 5 customers only!!!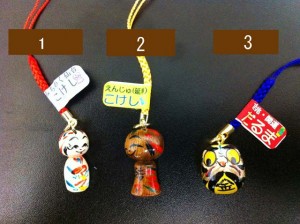 Please look at this beautiful kokeshi doll and others in our online store!

If the eBay link is dead and you have questions about the item, please contact me HERE.
This is JAPAN Style!