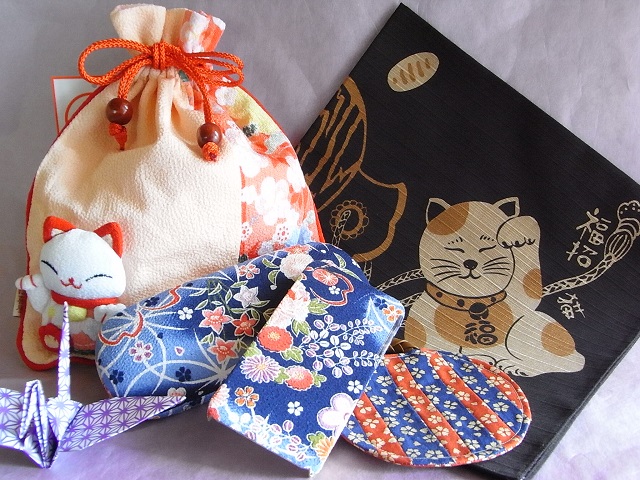 "Chirimen" is soft, fine crepe, which the Japanese have loved as kimono materials for 300 years since the Edo period. Chirimen sundries, which made of such crepe cloth, are traditional goods with history from the Edo period.
CONTENTS:
Crape smartphone case [for iPhone4S (blue)],
Crape glasses case (blue),
Beckoning cat drawstring purse (salmon pink),
Small lucky wrapping cloth (dark brown),
Hand-made coaster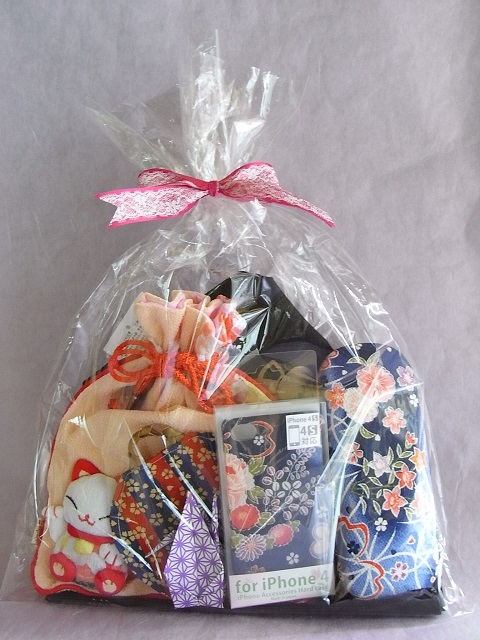 Please look at this cute set and others in our online store!

If the eBay link is dead and you have questions about the item, please contact me HERE.
This is JAPAN Style!