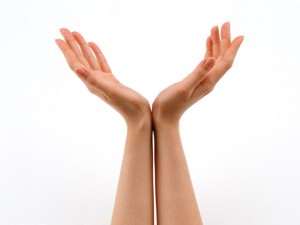 This is a weekly headline round-up of the posts titled [Japan after Quake] on our Facebook page.
[Jan. 16] Louvre to send artworks to Fukushima.
http://www.japantoday.com/category/national/view/louvre-to-send-artworks-to-fukushima
The artworks—23 paintings, sculptures, drawings and other works from different eras and civilizations—will arrive July 28 at the Fukushima Art Museum.
[Jan. 17] Tsunami disaster orphans estimated at 240.
http://mdn.mainichi.jp/mdnnews/news/20120117p2a00m0na017000c.html
According to authorities in the three prefectures, 126 children in Miyagi, 93 in Iwate and 21 in Fukushima were orphaned in the disaster. The numbers represent children under the age of 18 at the time of the disaster, whose parents have been confirmed dead or still remain missing.
[Jan. 19]  Japan 'betrayed citizens' over radiation danger.
http://au.news.yahoo.com/latest/a/-/latest/12651770/japan-betrayed-citizens-over-radiation-danger/
[Jan. 20] New exhibition marks first anniversary of Japanese tsunami.
http://www.creativeboom.co.uk/west-midlands/events/new-exhibition-marks-first-anniversary-of-japanese-tsunami/
Birmingham's Ikon Gallery presents Postcards From Japan – A Message From Tohoku Artists, an exhibition marking the first anniversary of the devastating earthquake and tsunami that hit north east Japan on 11 March 2011.
[Jan. 21] Graffiti brightens Tohoku housing units.
http://www.japantimes.co.jp/text/fl20120115x2.html
The temporary public housing units in the disaster-hit Tohoku looked like soulless boxes. But soon after graffiti artist Hamilton Yokota went to stay and work at an evacuees' community in Ishinomaki, the housing there began to be transformed with colorful images.
[Jan. 22] From one tragedy, tools emerge to fight the next.
http://www.nytimes.com/2012/01/22/business/inventions-offer-tools-to-endure-future-disasters.html
The 2011 Japanese earthquake and tsunami spurred innovations to help deal with future disasters.
This is JAPAN Style!