Have you picked up a new schedule notebook for 2012 already? With the new year come a variety of schedule books at shops, and some are really unique! Today, I would like to introduce one of them called "2012 Manga Diary". Sounds interesting, doesn't it? 😉
Usually schedule notebooks consist of simple lines and numbers like in the photo above. Sometimes they come with some illustration, but this is merely something extra.
However, the "2012 Manga Diary" is totally different. Look at this!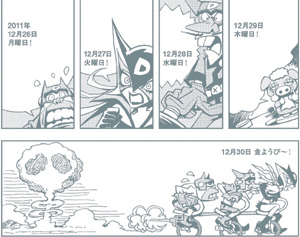 This example feature a classic manga called Yattaman (Tatsunoko Production Series). Can you believe this is a schedule notebook (?_?) Each frame has the date and the day, so you can write your schedule in it.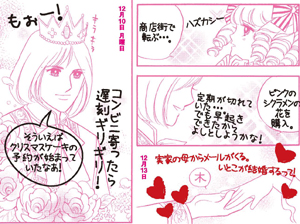 This is the "Candy Candy" (Igarashi Yumiko series) version. Girls must love it!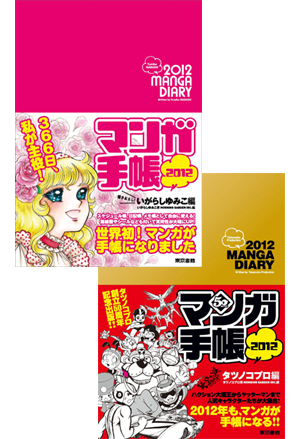 Manga Diary 2011 won the good design award last year. Normal daily activities might seem extra exciting if you write it down in this note book 😀
Source: Nikkan Cyzo
This is JAPAN Style!